Aqua Creations was created by Israeli designer Albi Serfaty. Nearly 30 years ago, Albi and his wife traveled to the Sini Peninsula and while snorkeling, were inspired by the beautiful sea creatures and corals of the Red Sea. Soon after this, the first Aqua design was created, adorning a design mimicking life in the ocean.
Since this first lamp was created, Aqua created countless other lamps that served as trial-and-error products that eventually led to the creation of Aqua's most iconic design, the Morning Glory Floor Lamp.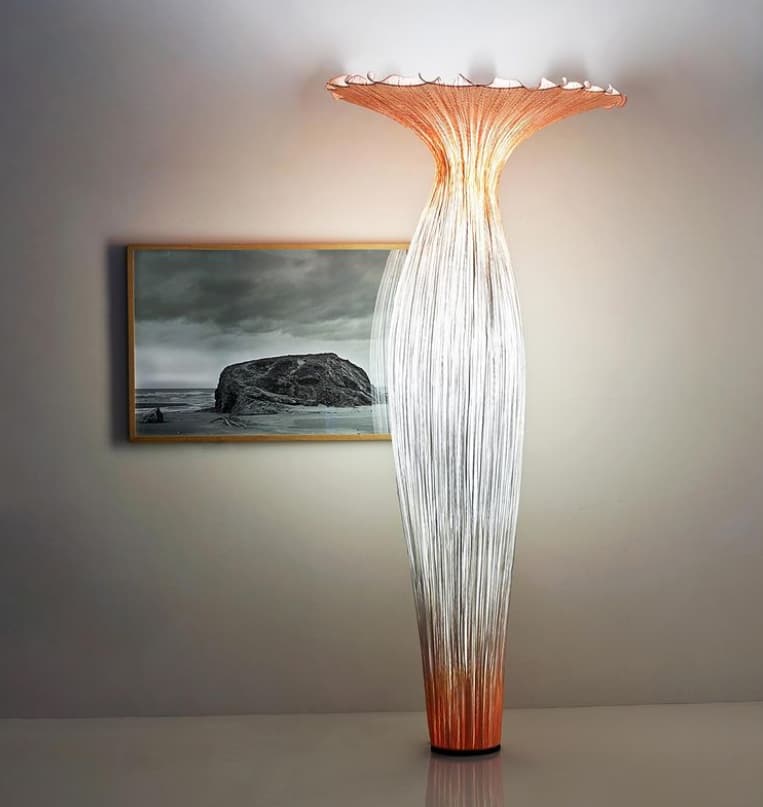 After a while, Aqua participated at the Design Week exhibition in Milan, Italy and started to gain recognition from architects and designers around the world for the brands' unique and innovative design.

Albi Serfaty – Founder & Creative Director of Aqua Creations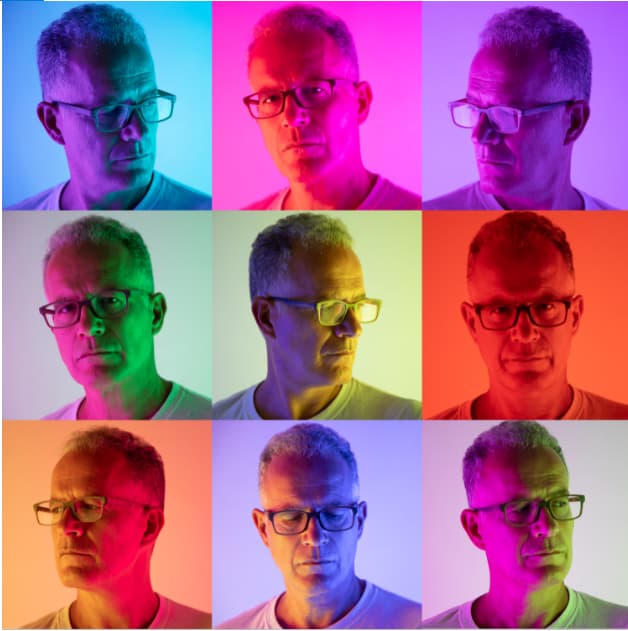 ―――There are various collections in Aqua but the basic materials and lines have something in common, don't they?
Our lights are made of natural materials such as metal, silk, wood or felt. The sculptural lines are to be found throughout all our collections. Besides the natural materials, the organic and sculptural shape makes that all our designs are timeless.
―――How is the responsibility of design distributed at AQUA?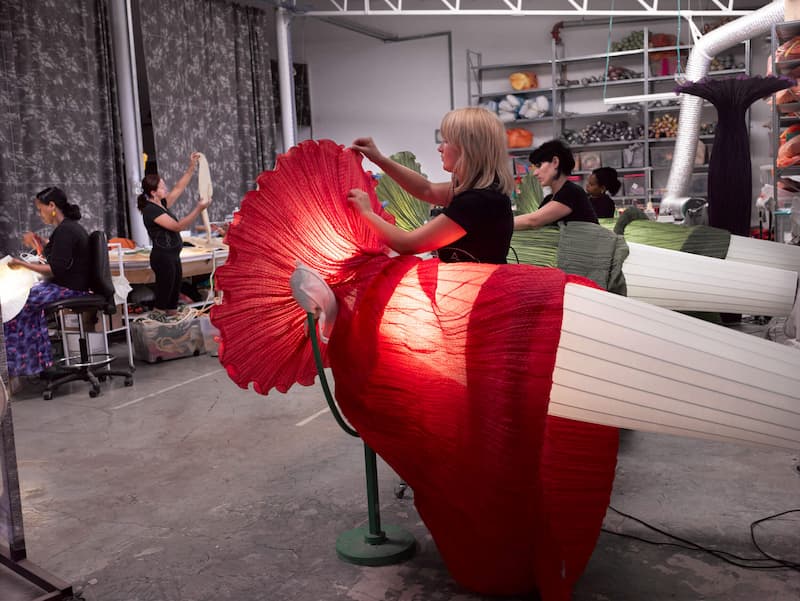 It's been 30 years since the brand was established and my wife was in charge of the design for the first 20 years. Since 2011, I am in charge of the designs that appear more feminine in their design.
The entire design process takes place at our studio. It is no exaggeration to say that our team of artisans upholds expertise in whichever section they are responsible for. We even have an origami expert for our Molecules Collection. With so much care and planning put into each product, it takes up to three months to deliver our light fixtures after getting an order.
―――I would like to ask you about each collection. How long do you usually need to make a new collection?
Although I enjoy the process of developing ideas, it usually takes over 1 year to go from drawings to the final product.
―――"Code 130°" is an exciting lighting fixture that makes you feel like you're lost in a festival in some country, isn't it?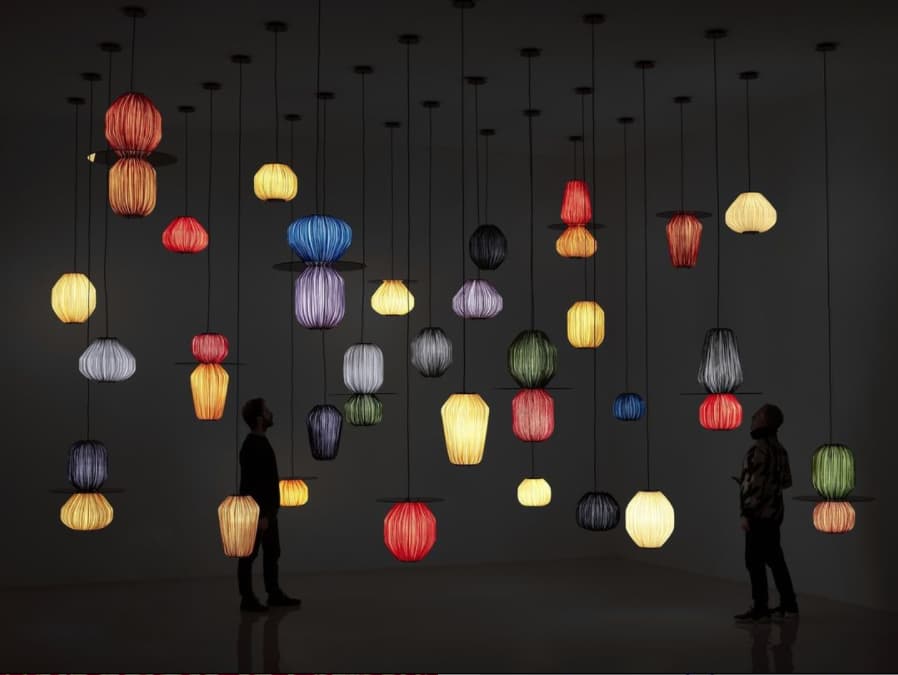 I suddenly came up with the idea for the design of "Code 130°" when COVID-19 just started; everyone was sad and looking down. The thought behind it was to make people happy, smiling and looking up again, and we named it "Code 130°" because the angle to look upwards is 130 degrees. I made it colorful and in different sizes to make people feel happy and hopeful when they see it.
―――You got the inspiration from mobiles for the Jewel Family Collection, how were you able to balance the light fixtures?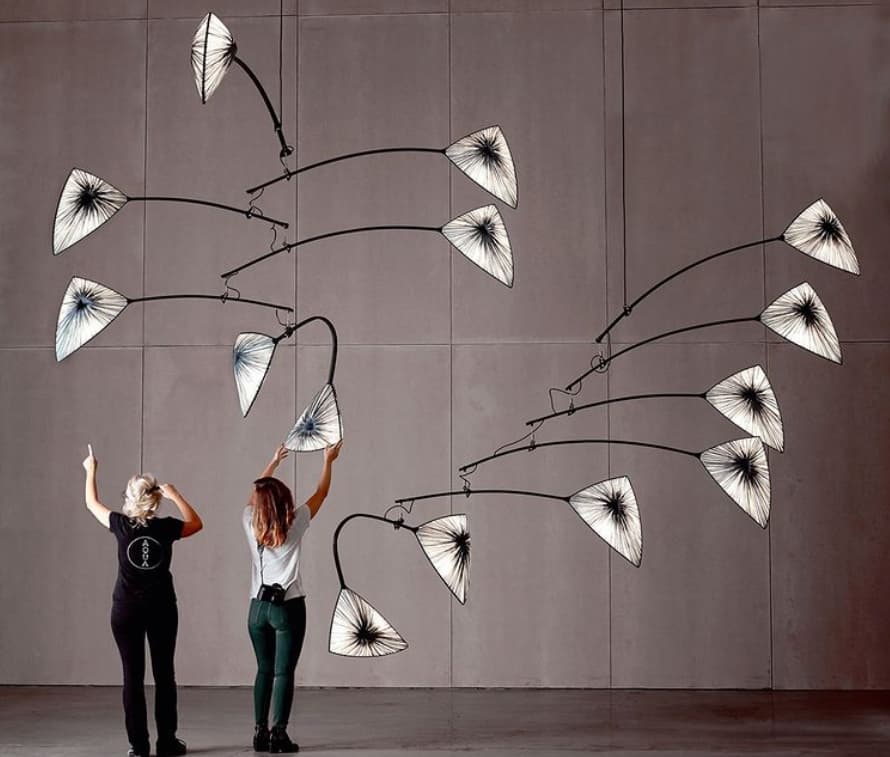 This work is inspired by Alexander Calder. It was difficult to balance it since it was a big work of several meters, but each team cooperated together and we enjoyed the process. Today the Mobile Collection is to be seen as a centerpiece all over the world.
―――Is the "Mino" design derived from Mino, Japan?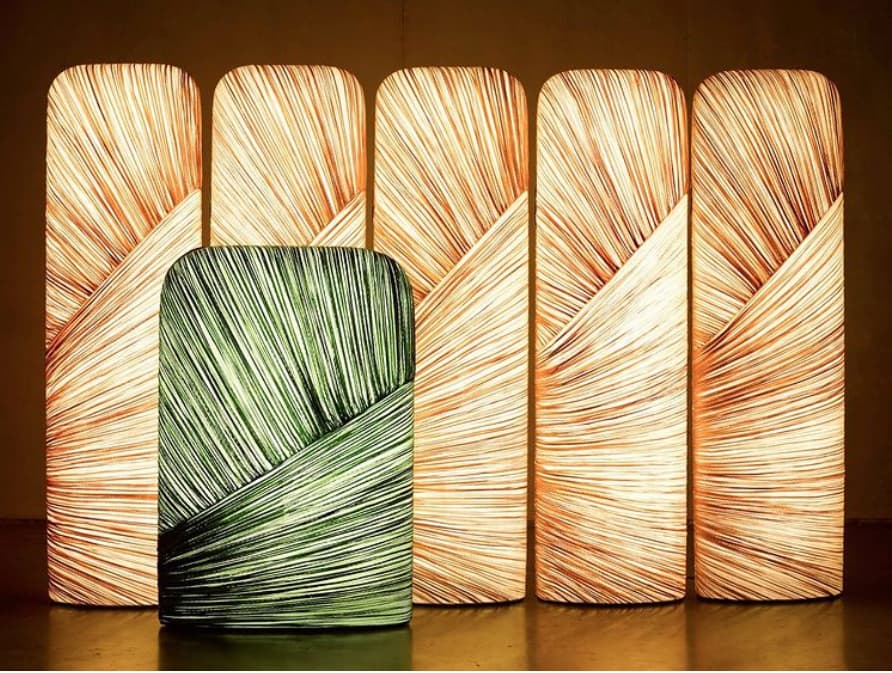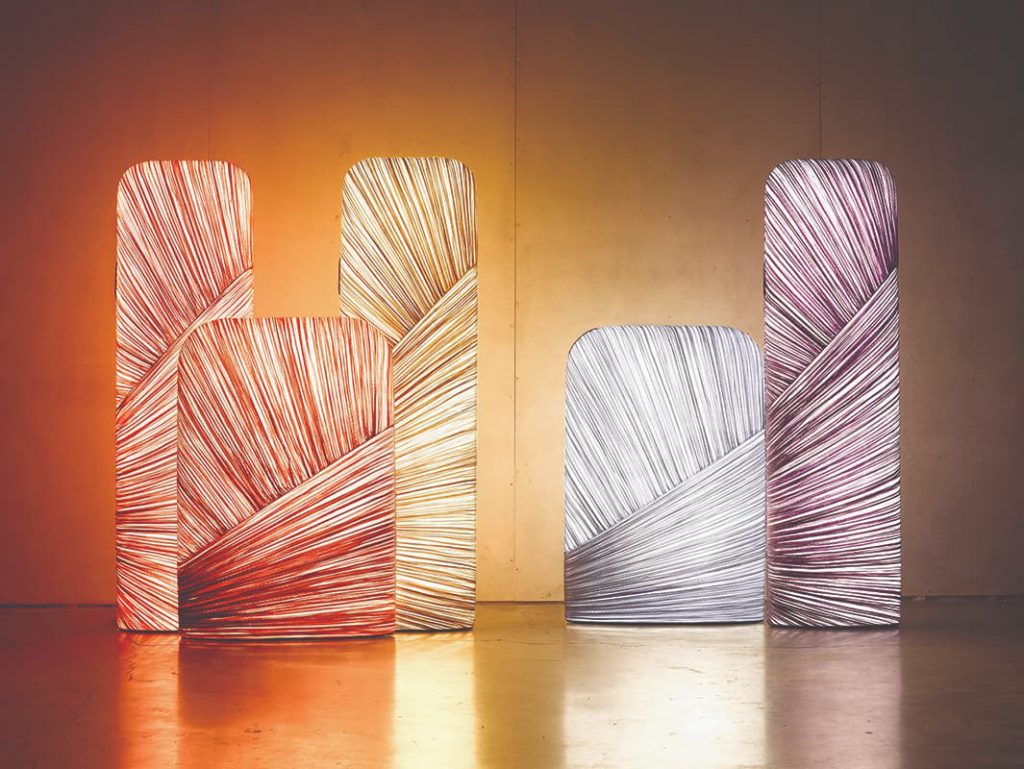 Mino's design is inspired by the obi (belt) of the kimono.
We use different materials depending on the work. Even with the same silk, natural silk is simple and beautiful in color and texture.
The Nara Collection, named after the ancient capital of Japan which was built in a grid pattern, incorporates geometric elements into the light fixtures.
The Molecules Collection was inspired by the idea of using paper from traditional Japanese lamps. Some designs were born because I thought there were no beautiful lights that suit "tokonoma", the elevated alcove in a traditional Japanese room. We use felt fabric on this light which is similar to silk because both of them are natural materials.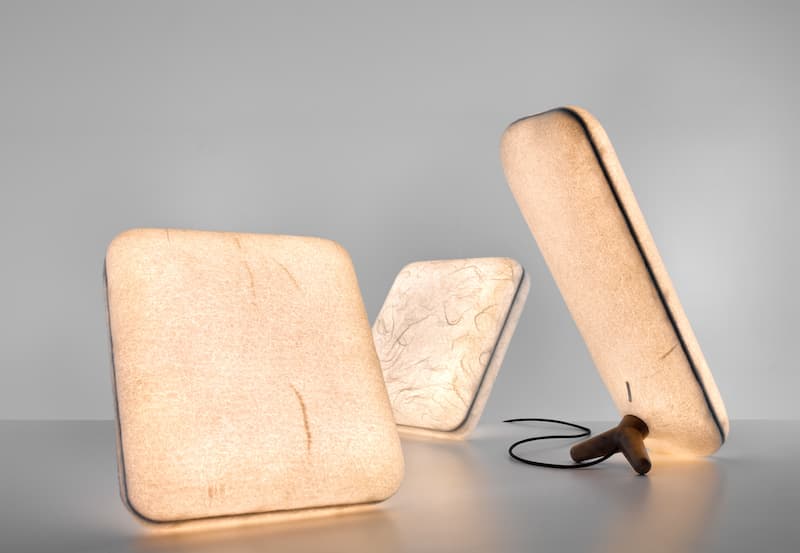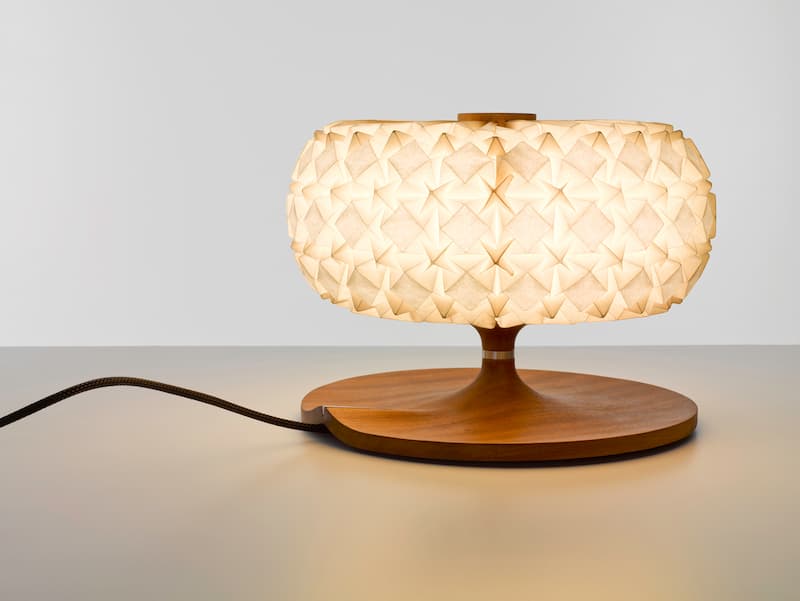 ―――Can you tell us more about the Lighting Experience Design collection?
As a photographer, lights are extremely important for me. The color of lighting affects our physical condition and our emotions. Therefore, the dynamic lights in the Lighting Experience Design are designed to provide practical lighting, experiential art design and atmosphere, all in one product. We are currently working on a new digital work which is a fusion of lighting and digital work. This will be launched by the end of this year.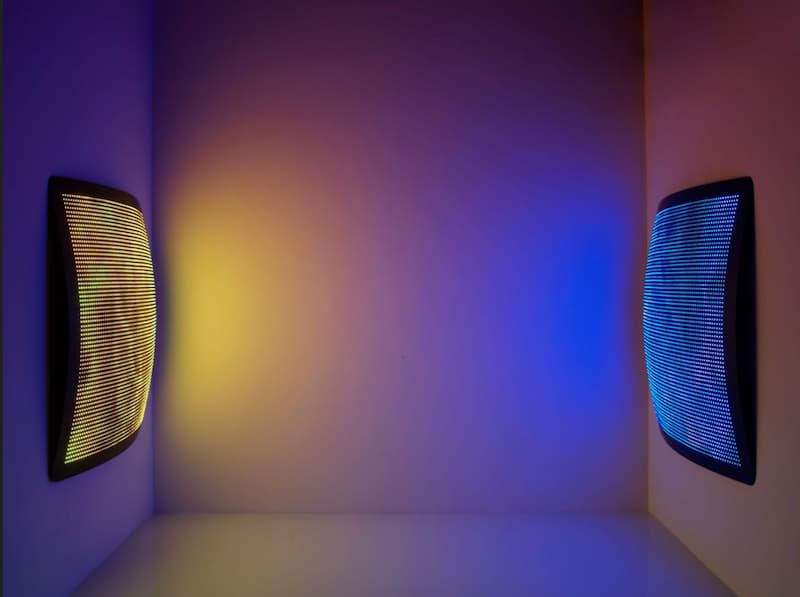 Although our products were designed 30 years ago, they are timeless designs. Like a classic Chanel suit, a good design can be used for a long time, becomes an icon, and has the power to be inherited as a heritage.
―――You said you have visited Japan many times, what reasons make you want to return there?
I learned ZEN when I was 17, and wanted to go to Japan after my military service; but as things happen in life, I went to London and started my photographic career. I was convinced that my passion for Japan was still with me when I met Japanese people in London. I finally visited Japan after 15 years and have visited the country many times since then.
I was planning to have my exhibition at Ninna-ji Temple in Kyoto during cherry blossom season but unfortunately, it was postponed due to COVID-19. By the way, I haven't experienced Zen in Japan yet.
―――Can you tell us what your favorite Japanese food and places are?
The rice sandwich with seaweed around it, packed in a clever way that I ate for the first time is fantastic. Surprisingly, there are various sandwiches that taste good.
As for places, I love Kyoto. The Zen Gardens are very beautiful and inspiring. I was surprised because I could experience the intimacy of 500+-year-old animal carvings without any protection, which are around the same age as Mona Lisa.
Also, I was impressed by the modern art composition of the gardens, and it is almost hard to believe it was constructed more than 500 years ago.
―――What's your recommendation for people visiting Israel?
I recommend the Dead Sea and the desert. As for a recommended restaurant, North Abraxas in Tel Aviv.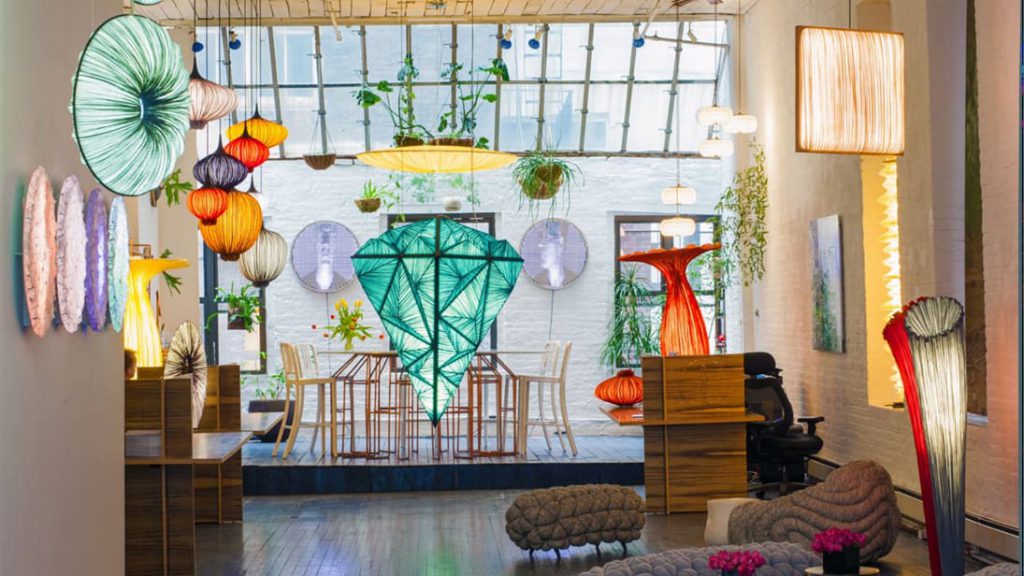 Aqua's lighting fixtures are designed to be timeless and appreciated by many generations in the future. The lamps provide a soft, warm light that creates an environment just as beautiful and quiet as the ocean floor.
info@aquagallery.com
Translated by ISRAERU