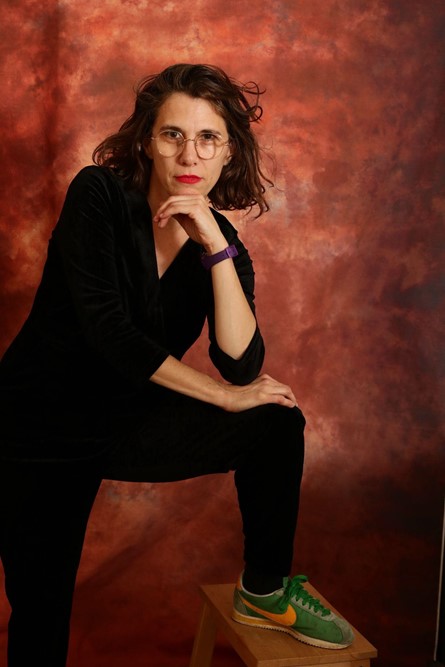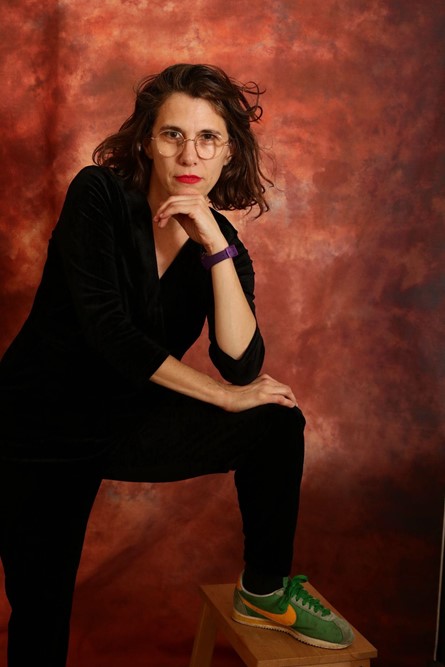 "My main instrument is humor"
Dafna Talmon is a photographer and artist that engages her audience members by being herself: a humorous and thought-provoking creative that thinks outside the box. Dafna has had her works displayed in exhibitions in countries such as the US, Poland, and Israel and has showcased her project titled "The Gift Project" at the Tokyo Biennale 2020 SOCIAL DIVE. ISRAERU was able to speak to Dafna about her start in photography and art, the creative process behind her works, and her critique on consumerism.
Dafna's Emergence into Creativity
"It just felt like a BOOM, immediately I was hooked."
When Dafna Talmon received her first camera as an adult, everything for her clicked. Working as a journalist at the time, Dafna added her passion for photography to become a photojournalist. Over time, Dafna's personal projects allowed her to support herself as an independent photographer and artist. Today, she works as a full time photographer and artist, displaying her works around the world and capturing moments for events, tourism, and portraits for selected clients.
"I do not have a studio. I love location hunting and finding the right site for my client."
Before her shoots and exhibitions, Dafna plans out the creative process as much as possible, but also understands that there is no way of predicting every detail.
"In my mind I sketch roughly, allowing/rendering for flexibility in case the event doesn't go exactly as planned. This allows me to be open minded and have an adaptive mindset for whatever creative project I am a part of."
A project where Dafna needed to be quick on her feet was the "Gift Project" , a turning point in her artistic career.
The Gift Project
For Dafna's final project in her postgraduate fine art program, she created "The Gift Project". This humorous yet thought-provoking project was an ironic critique of consumerism. A nomad at the time, Dafna had many things to get rid of, and found a way of making items that were useless to her into something memorable for others.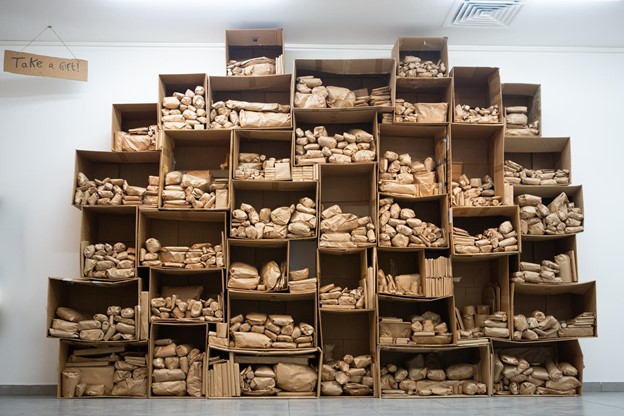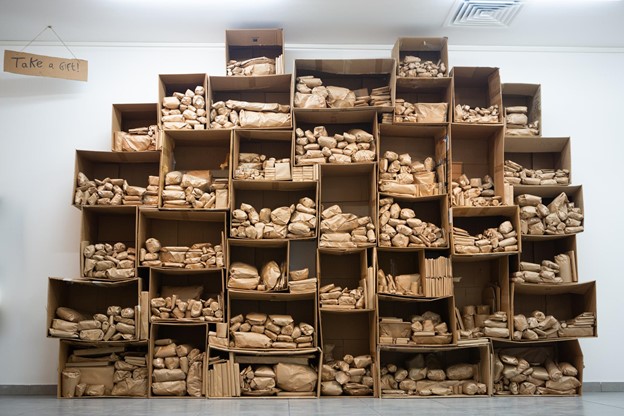 Dafna gathered all of her unneeded items and wrapped them in discreet packaging, putting them in a display for her final project. People gathered around and laughed as they opened up items of no significant value, but wanted to keep because of the story behind the art project. Just like how consumerism works, the exhibition trapped visitors into receiving another item that they did not need. As Dafna predicted, this intriguing exhibition not only made her lifestyle more minimalistic, but also encouraged her audience to think about their own useless items.
So many people opened up to this commentary on consumerism, and many asked Dafna to do the same with their own items. She received so many requests to the point that she relaunched "The Gift Project" but this time with a far more interesting twist.
Dafna took an ice cream truck and repurposed it to contain countless items from her audience members. She drove from the North of Israel all the way to the South, stopping by new cities and locations daily to give unneeded gifts to the people of Israel.
"One significant moment during this time was when I visited a town that had the same name as my family name, Talmon. Here I met a singer and gave him a random gift. The singer was overjoyed to receive a dress and after he performed a song for us."
You can enjoy the interaction in the video below (press the close caption button for Japanese)
With countless memorable interactions such as the video above, Dafna was able to engage directly with her audience to create an unforgettable experience. Now that she has traveled through all of Israel, Dafna has successfully brought "The Gift Project" to Tokyo.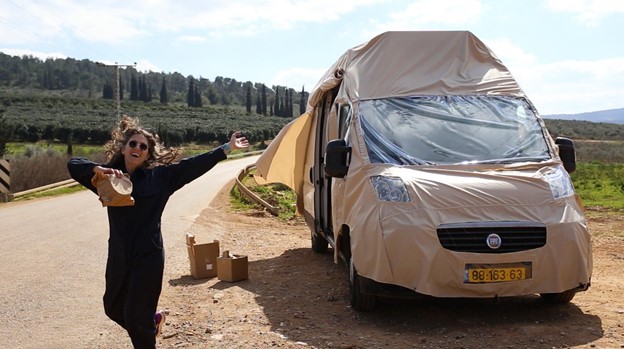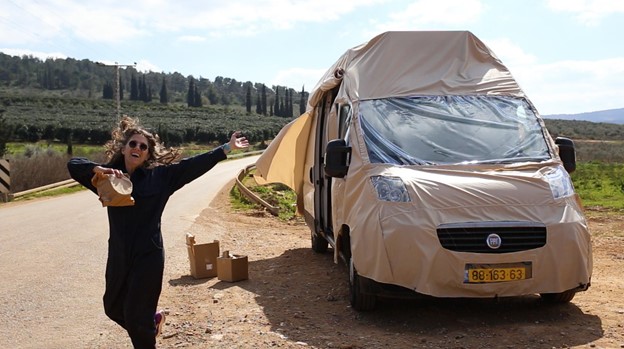 The Gift Project Tokyo 2021
As a part of the Tokyo Biennale 2020 SOCIAL DIVE exhibition, from August 4th to the 17th, Dafna brought "The Gift Project" to Ueno, Tokyo. Just like her initial project, Dafna encourages the people of Tokyo to bring in items that will be sanitized and converted into gifts for strangers. For those located in Tokyo, you can visit the installation and gifts at the following location:
Arts Chiyoda 3331 6-chōme-11-14 Sotokanda, Chiyoda City, Tokyo 101-0021
Dafna's Future
ISRAERU asked Dafna what plans she had in store for the future, to which she smiled and replied:
"My life is not linear. If 10 years ago, you would have told me this interview would take place, I would have not believed you. On the other hand, if I told you that 10 years ago I was in a cubicle editing the website of the largest bank in Israel, you would have not believed me."
She continued.
"So who knows? I have worked as a photographer, journalist, I worked in Costa Rica, I worked with animals, I was a nomad, and now I am an artist. For me the ultimate goal is to enjoy myself, regardless of what I am doing, and that is my north star that I will be sure to follow."