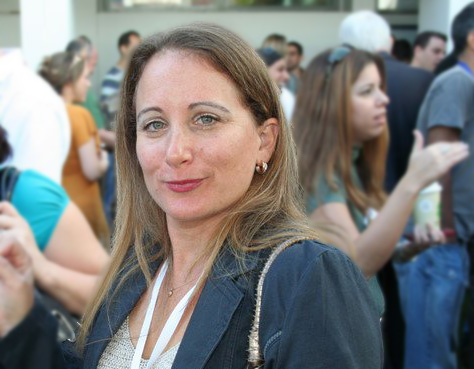 "It is very obvious that most technology companies are predominantly male."
As a technical writer and entrepreneur with over 20 years of experience in the technology industry, Mor Getz noticed that a majority of the offices had a lack of female employees, and even less female executives.
Using her experiences as both an employee and startup founder, Mor Getz is now empowering other women to break into the high tech industry. ISRAERU was able to speak with Mor on her career as a technical writer, her transition into founding TechDocs, and her initiative to create more opportunities for women.
What is Technical Writing?
"Technical writing includes methodology, user manuals, and other supporting documents for products and services."
Mor Getz ensures that customers understand how a product or service is meant to be used. This requires her writing to be concise, easy to understand, and factual. Having written technical documentation for countless high-tech companies in Israel, Mor developed a love for technologies herself.
"Starting technical writing had a huge snowball effect on my career. It started with just writing documentation, but over time I grew more and more knowledgeable about many different categories of technology. The learning never ends, and I love it."
Many years passed and Mor eventually became synonymous with any technical writing in the high-tech industry of Israel. In December of 2012, Mor founded TechDocs. Although many entrepreneurs plan out their businesses for years, Mor established TechDocs completely by chance.
The Story Behind TechDocs
"Founding TechDocs was a luck of the draw caused by a technical error"
Mor Getz received a job that required sending a receipt. To send the receipt, Mor legally started her business, which was a means to be able to provide her service. To close a business is a costly and time-consuming operation, so to prevent the arduous process and paperwork, she decided to use her new startup to her advantage.
"Everything I do is inhouse, which means that I can fit into any type of contract. I can be an employee, freelancer, and under contract."
With her flexibility and talent for technical writing, Mor Getz is able to have full control over her career while managing her own business. Now that she has established herself, Mor is putting efforts into empowering other women trying to found their own startups.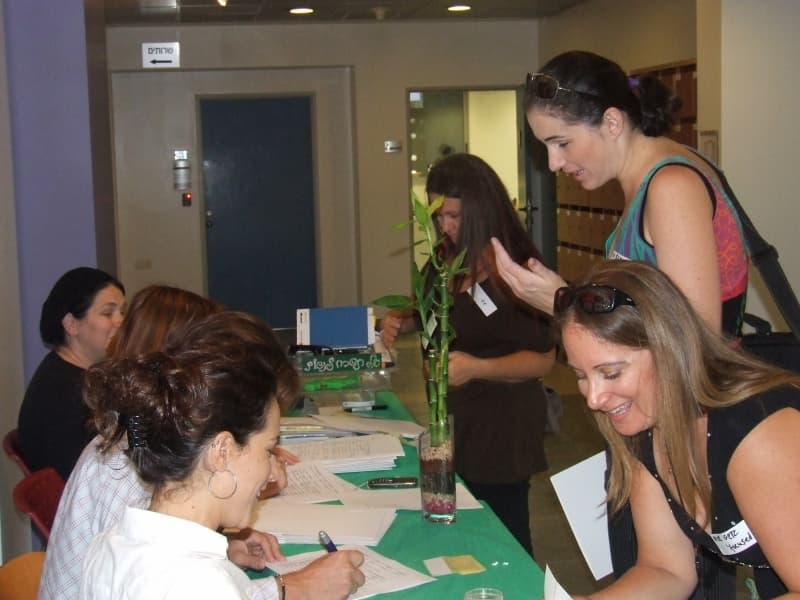 Creating a Brighter Future
Mor started the PROWomen Meet (The Women's Startup Network) and has passionately supported other women for over 20 years. This network started as a Yahoo social media group, for women to socially collaborate on career issues. Professional Women Meet remained close-knit for a significant amount of time, until Mor saw an opportunity to really take off the initiative.
"In 2010, I joined the Israel Startup Weekend, a hackathon and one of the biggest startup oriented meetups in Israel. When I arrived, I was at a table speaking with many other people in the industry. Despite the large number of people, I was the only woman, and one of the only few women at the event."
Mor knew many women that wanted to create a startup from her network and sought to create a solution to the lack of female voices in the startup community. This is when Mor coordinated a startup weekend of her own, with the goal of empowering women looking to create their own businesses.
"I told the women at the event that they could create a startup in two days. None of them believed me. Over the Startup Weekend we collaborated for two days and founded startups for countless determined women."
As a mentor and leader for many women in the startup community, ISRAERU asked Mor for her best pieces of advice for women looking to start their own careers.
"So many women hesitate because they allow their doubts to get in their heads. There is no reason to postpone if you have an idea! Make an app, there is no reason to hesitate."
Mor Getz's Goals for the Future
An entrepreneur and female leader, Mor has many more projects in store for the future. With the ultimate goal of growing her business, she is also looking for a partner to help cultivate the promising future of TechDocs.
"For my business to grow, I am seeking partners for collaboration in various fields, to help coordinate events with me and provide the services of TechDocs."
Mor plans on continuing to promote female entrepreneurship while also advancing her own company, TechDocs.