As female entrepreneurs, Carmit Oron and Merav Oren are familiar with adversity. Following decades of experience in creating and working with businesses, together with well known Chef Assaf Granit the dynamic duo has established a new innovation hub called the ACT Hub, an active food tech acceleration platform designed to steward ideas and innovations that will drive meaningful industry transformation in the food industry.
Carmit and Merav are also part of a group of women who founded WMN, a community for female tech startups that utilizes its expansive network of resources to help female founders to overcome obstacles. WMN also leverages local and national Israeli leadership, generates strategic partnerships with local governments, private entities, and public institutions, connects entrepreneurs to seed funding and angel investors, and facilitates entrepreneurial training.
ISRAERU is happy to initiate a new project with the ACT Hub, a weekly editorial "Food Tech Startup of the Week", in which they review Israeli startups innovating and revolutionizing the food industry. In the first article, they will introduce a startup disrupting the agriculture industry – SOOS Technologies.
In this interview, we put the spotlight on Carmit and Merav, who tell us, in their own words, how they use their platform ACT hub to facilitate the empowerment of women in the business world.
―――How did you two decide to take a partnership and to establish the ACT hub?
Carmit: We have been working with tech entrepreneurs for the last 15 years. However, in the last couple of years, I felt food tech is really going to impact our lives from farm to plate to bin and everything in between – production, transportation and storage, processing, marketing, distribution and consumption.
The reason we are focusing on food tech is due to the huge amount of change that the world has gone through in the last decades. Looking forward to 2050, it is necessary for us to change the way food is produced and consumed so that we can sustain life while the population is rapidly growing with a limited supply of resources. I think that a lot of people understand this, and many are educating their children to make the right choice, and we wanted to add our knowledge, passion, and expertise to the movement.
Merav: With our backgrounds, it made a lot of sense to start in food tech. Carmit has experience working with startups and food tech, and I have worked as an entrepreneur all my life, starting and selling my own businesses, focusing on culinary and innovation. Carmit and I actually met at a startup festival that I founded to help connect the culinary world with the food tech world. The event was a success, and after it ended we still had a desire to improve this relationship even more. This is when we established a food tech innovation center for assisting early-stage startups.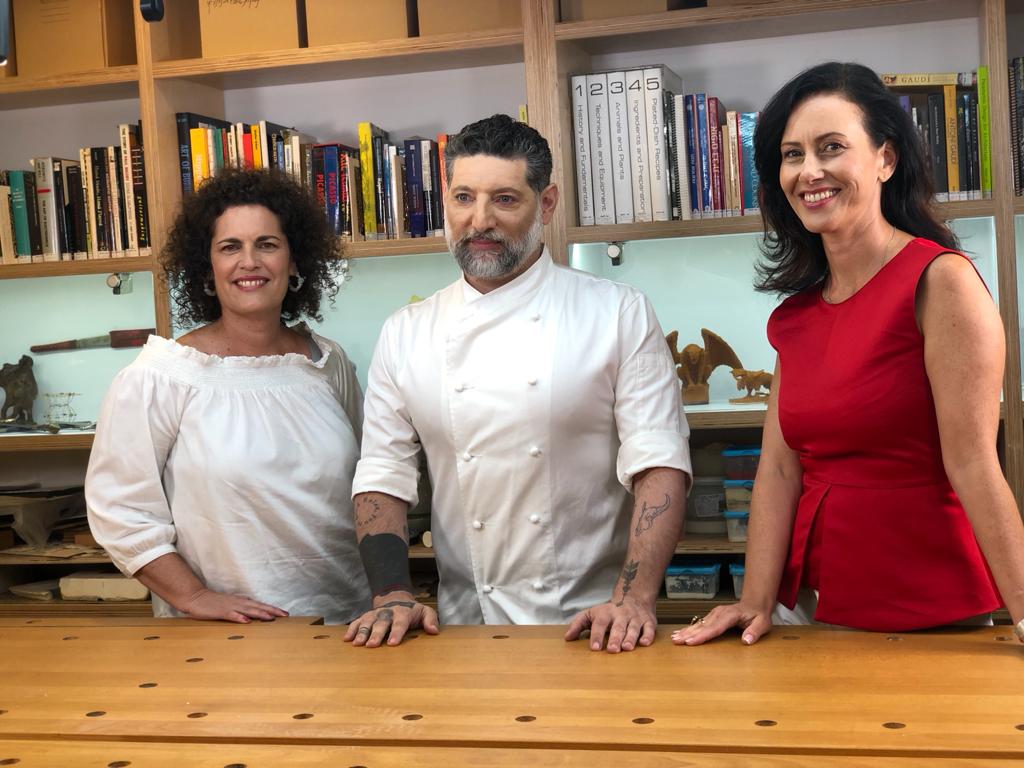 ―――Can you tell us about the activities of ACT hub and how you support the Israeli startup companies?
Carmit: We are founders ourselves. We are very much involved and are fully engaged to provide support from the very beginning.
Our innovation center understands that many early-stage startups have an amazing product but often lack knowledge about the business aspect. We help with finding a design partner which is usually a multinational food corporation that will bring validation to the startup and also distribute the product. Validation is critical when raising funding and therefore finding a partner is essential to the process. Using our expertise and experience, we are able to ensure that startups have access to the right partners.
Another aspect early-stage startups commonly lack is the actual taste of their product. At the end of the day, no matter how innovative the product is, people are only going to consume what is tasty. Chef Assaf Granit addresses this issue. As the co-owner of numerous award-winning restaurants including Machneyuda in Jerusalem, Palomar, Barbary, and Coal Office in London, and Shabour and Balagan in Paris, he brings an understanding of how to create a tasty brand.
With the three of us, we are able to provide startups with all the support they need: finding the taste, partners for validation, and how to raise funding from private investors or venture capitalists.
――― How do you find the new startup companies to work with? What are the points you are looking at for their potential?
Carmit: Most of the startups are reaching out asking to work with us. For us, one of the biggest factors in deciding to work with a startup is their disruptive technology. We want to see that their technology has a patent and is an established intellectual product. We also want to meet the team and be confident in the CEO working on the product. Another factor is the taste of the product. The product needs to be very good for people to want to eat.
We call this the three T's: Technology, Team, and Taste. If a startup meets all of these criteria, we are very likely to work with them.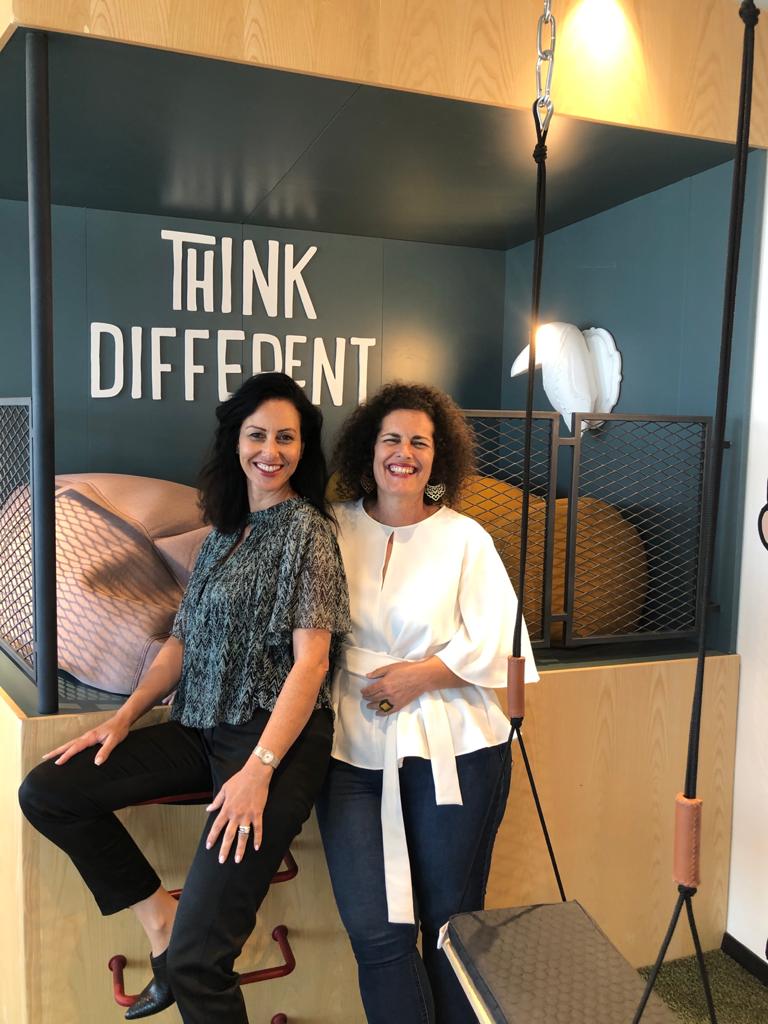 ―――In recent years, women's social advancement is considered to be key to the business development of various industries. While you yourselves are the leading females in your field, the business world at large is still dominated by men. As a woman and as a pioneer, what are some of the difficulties you've had to face and how did you overcome those?
Merav: When I was 26, I founded my first company. It was a marketing company. At this time, the business world was totally dominated by men. All of my clients and the CEOs were male. My business partner at the time was a man and he was 10 years older than me. During meetings, while it was known that we were co-founders, all the CEOs thought I was his secretary.
This wouldn't happen today, but back then it was something so normal. This was the environment that I started in. Really everybody I worked with was male. If we look at a report titled "money where our mouths are" from October 2019- it shows that female led startups face more skepticism. This structural bias exists which prevents female founders and CEOs from accessing capital to start and grow their agri-food venture.
To try and combat this, I decided to create WMN- an ecosystem for women-led startups. When I started, we were pioneers, there were hardly 50 startups led by women in the space, but the women helped each other grow. We encourage women to dream big. I always let them know that if I can do it, so can they. Being confident and independent can be difficult when you grow up in a male-dominated society.
There is so much work being put into empowering women and it is a great movement. I believe that with the help of women and men, we can make for a more gender-equal future.
Carmit: I have also felt the assumption of being less just because I am a woman. Although being head of the business divisions, I receive less payment than men in the same position as myself. In media and culture, women are encouraged not to dream big and socially groomed to become housewives. There are so many additional obstacles that women face that should not exist.
Even though females have gained some power in the workplace from the past to now, there is still so much more progress that we can make. A Report from Pitchbook in 2017 found that 82% of investment decision-makers are men. Only 7% percent of decision-makers at VC firms are women. We need to see more businesses with women in the driver's seat and more women at VC firms. This is why we are going to establish our own investment arm in 2021 which will be focused on early-stage food-tech startups with a focus on women-led startups.
There are also companies that are already in power making a change, Goldman Sachs vouched to invest 500 million dollars in women-run companies. I have a 20-year-old daughter who is going to start working in 2 years. I want to make it easier for her to open her own venture and raise funding.
One way that we are starting change is through a competition we created for women-led ventures in agri-food. We created a group of great partners and we bring in the female founders to pitch their product. The winner gets an investment of $200,000. After the competition, so many women came up to me and told me how empowering the experience was. Seeing the women leave the competition with newfound determination filled me with happiness. Needless to say, we will continue this as an annual project.