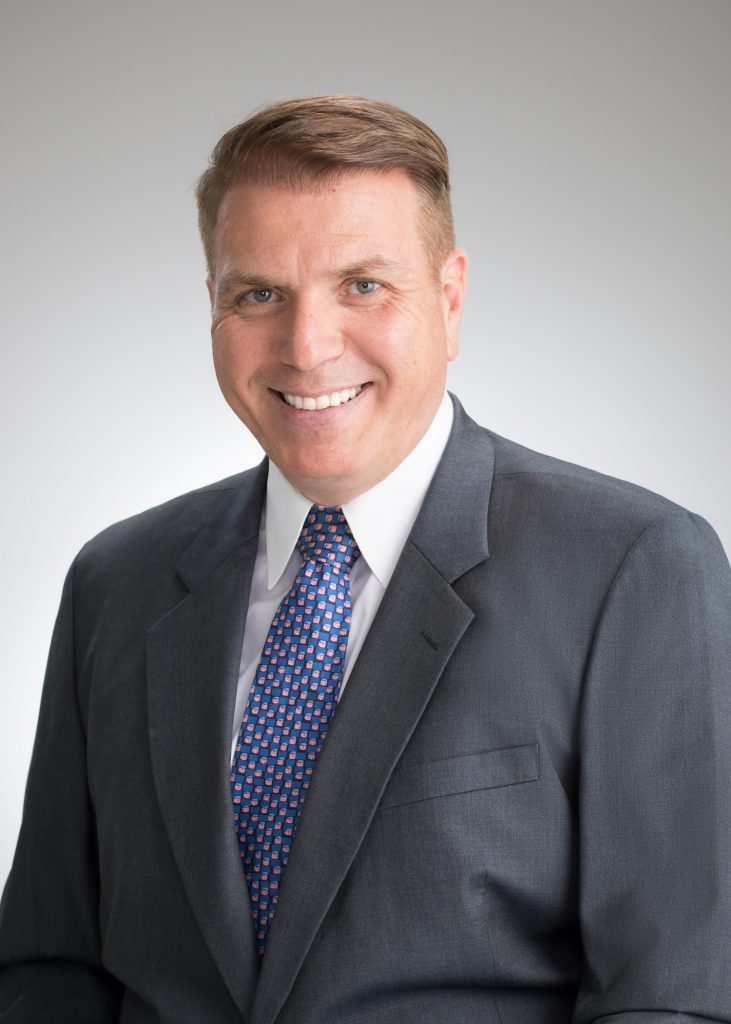 Eyal Agmoni is a veteran when it comes to financial investments. He is the founder and chairman of Chartered Group, a private equity which consists of four major business groups: Asset Management and Brokerage, Credit Lending, Real Estate & Hospitality, and Technology with operations in Japan, Singapore, Germany, Thailand and Luxembourg. He is also the CEO of Chartered Investment Managers Pte.Ltd., an asset management company that holds dozens of portfolio companies in Israel.
For a number of years, Eyal and Chartered Group has focused on bridging Japanese investors and Israeli start-ups. He recently set up Japan Israel High Tech Ventures 2 LP and entered into a collaboration with MAFAT, the Israel Ministry of Defense Directorate of Defense Research and Development.
In this interview, he talks about his experience doing business in Japan, the reality of the tech market around the world and his expectations for future investment projects between Japan and Israel.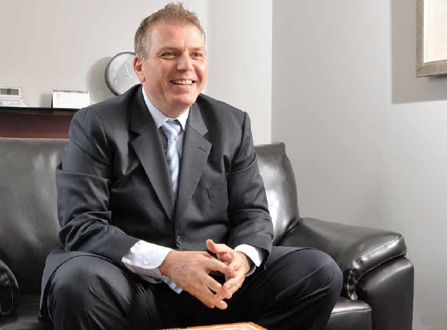 ―――How did you start doing business in Japan?
Eyal: I first came to Japan for a short business trip. From there, things changed.
Japan is what I would call the "land of opportunity". The reason for that is that in Japan there is a certain way of conducting business and investments, and as a foreigner in Japan you see things differently and hence there are opportunities for growing your business.
Culture is very important for us Israelis, and I found in Japan similar ground in terms of family values, the deep connection to history and culture. However, you can see a difference in the cultures between our nations as well. To give a simple example – kids at the park. In Japan, the kids at the park will line up nicely to use the slide so that every kid can have a turn. This is Japan in a nutshell, a fair chance to everyone. If you look at kindergarten kids in Israel, they are all fighting and cutting in line, and you will see some of them that go on the slide ten times and some kids eating mud – it's a huge mess.
This example emphasizes the difference between Japan and Israel. In Japan, you get to use the slide at least once for sure, but where I'm from, if you are creative, you can use the slide many times or not use it at all. I realized that bringing my culture to Japan can fill the cultural gap between the two countries.
The way we started was to bring money to Japanese companies. We tried to give financial solutions in a creative way. We did a lot of acquisitions as well as private equity investments in Japan. The money came from our offshore funds and was invested in Japanese companies.
One of our investments is in hospitality. When we look at Japan 13 years ago, you had 5-6 million inbounds. When we looked at France and the US, France ranked number 1 with 85 million, US number 2 with 65 million – now 6 million looks small in comparison. Then we look at Thailand, and it had more than 40 million, so we asked ourselves, how come Japan had such a small number?
We analyzed the issue and found that people were not aware of the Japanese culture. The country had an expensive image, and there weren't many good hotels. Brand hotels in Japan were four-star and below on a global level. Knowing Japan, we thought there is a huge opportunity here as Japan had so much to offer and we took the bet in that direction.
In the last couple of years, there has been a boom in five-star hotels, and more global brands have entered the market, relaxed rules on visas which has caused Japan to become more open to foreigners. Last year Japan welcomed over 40 million visitors. After the pandemic hopefully it will hit 60 million.
―――Global markets have been faced with a curveball this year with the COVID crisis. Many companies with optimistic outlooks at the beginning of the year have been scrambling to adjust to a situation that caught everyone off guard. How do you see the pandemic affecting the market and companies in the future?
Eyal: The good news is that I think Japan handled the Coronavirus situation very well. The country didn't enforce a lockdown, people followed orders well and sanitary measures were kept well.
There is also a strong domestic market, in comparison to countries such as Singapore and Thailand where the domestic market is limited. Japanese people are able to travel in their own country, boosting the domestic market.
I hope that the Olympics will happen as planned next year but I cast doubt on its scale or even if it will happen. I think that our current way of living with the pandemic will not change even after the vaccine becomes available. I believe that life will only go back to normal once medication becomes available.
For the way we work, travel, shop, and decide on investments in properties and offices, to return to normal I think we need at least 2 to 4 years. In terms of hospitality, budget hotels are facing the most harm. People are saving more for their travels and people are staying at more expensive hotels for longer periods. We will see what will happen during vacation periods this year, but I doubt the inbound market will see any change. Yet I think that the domestic market will do well.
―――I know you're also involved in hospitality and development projects. Recently you've opened AMAN Kyoto, arguably the most luxurious hotel in Kyoto and we hear you have a plan to open another property in Niseko, Hokkaido. This is an industry hit especially hard by the global pandemic, how have you had to adapt to the 'new normal'?
Eyal: AMAN Kyoto opened and as you mentioned we are very proud of what we did there, as we kept the Japanese tradition intact while inserting modern luxury into the heart of the city. Due to the pandemic, we have postponed our project in Hokkaido. The decision is not only because the inbound market is going down, but also because construction prices have gone up. We believe we will be better off by waiting a bit, so for now we have decided to postpone and keep an eye on the situation.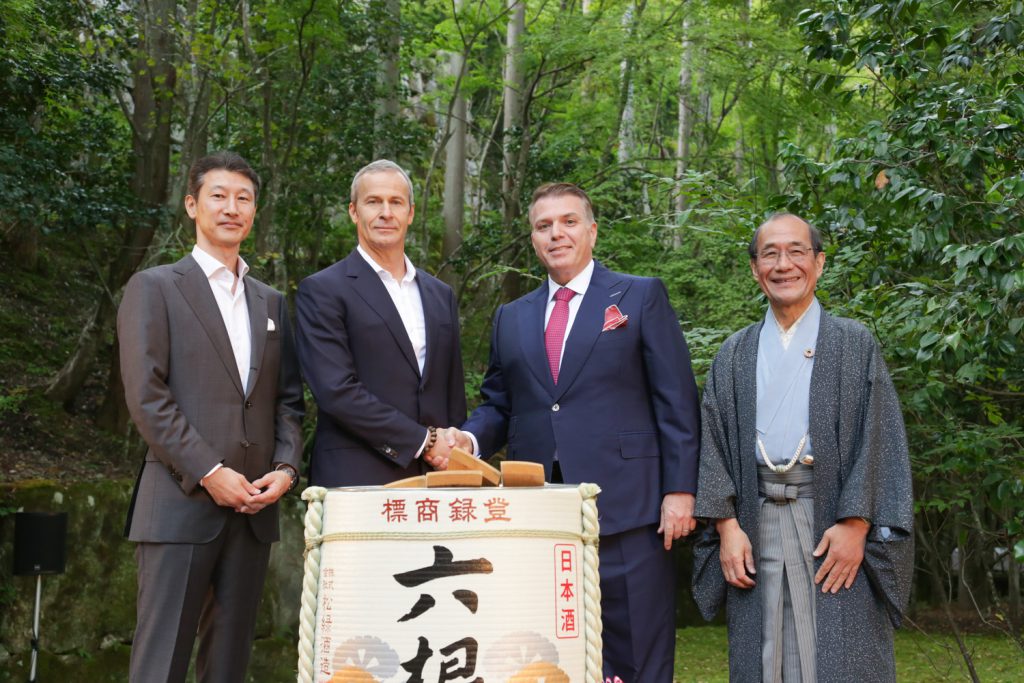 ―――I would like to ask you about Japan Israel High Tech Ventures 2 LP. You are the first company to form a collaboration with MAFAT which puts your fund in a unique position. Tell us how did this partnership happen?
Eyal: Let's rewind a bit and discuss how we thought there might be an opportunity to introduce high tech to Japan. About 5 years ago, I was in Singapore and got a Sony Xperia smartphone for free from a local carrier.
I took it home and asked my kids if anyone wanted the phone but no one accepted. I asked what was wrong with it and they said "Sony? We don't need Sony". When I was a kid, all I wanted was products from Sony, Hitachi, Casio or other Japanese brands. I didn't want anything from Germany, definitely not China or the US. Everything was about Japanese brands.
What had happened in the last 20 years that made Japanese brands lose their charm internationally? It was not that the education or the engineering level went down. It had actually become stronger, but with the rise of the internet, it's now very easy to retrieve information – key word is speed.
If a company like Sharp wanted to make a fax machine in the 70s or the 80s, they would have the design, engineering, and multiple other teams produce the machine in-house. Today global companies like Facebook, Google, and Apple will shortcut by buying technologies from other countries. Japanese companies have a lot to offer in terms of innovation, but they are behind because they are creating and producing the technologies from scratch and try to keep things in-house. The world is moving faster, information is liquid and other people have access to things quickly and easily.
The other thing is the corporate hierarchy culture. If the boss comes to give a speech, even if the speech does not make sense, the employees will clap and say nothing about it. In Israel, people will raise their hands and tell the boss that what he is saying is not right. Sometimes, this can even save a company.
In Japan, engineers and people that just graduated from university who have lots of talent and are smart are stuck at the bottom of the hierarchy and not allowed to make use of their ideas so often. Their voice is not heard enough at the top just because the system doesn't welcome it. Of course, this is a generalization as a company like Toyota has a round table structure which is a core reason for their success.
I saw an opportunity in Japan. If a Japanese company decides to buy technology globally, there is not much to buy in China or India; Africa and South America are out of the question and some things are happening in Europe, but it is not very systematic. Another option is the huge technology sphere in North America and Canada, but when there is something for sale in America, the chance of a Japanese company buying the technology is close to zero. They are too slow in comparison to other competitors because of the language barrier and the cultural distance.
So, the one country that makes sense to deal with is Israel. Israeli technologies are second to the US in terms of successful implementation and exits. I saw this as an opportunity to connect Japanese companies with Israeli start-ups that systematically generate technologies with good value. This is how we started.
In the last couple of years, we've been trying to grow this relationship. We managed to bring money from Japan and invest in Israeli technology, concentrating on deep-tech. However Israeli start-ups are so well oiled and sophisticated, they didn't really need our money. They already had money from everywhere. If people believe in a startup in Israel, they will get the money. There was already so much competition, I figured that we wouldn't have an advantage.
As an Israeli, we know that the source for all the startups was coming from two places in Israel. One is the military or Ministry of Defense, the second was academia. So, what we did was first to establish the academic fund – we set up the first university VC called TAU Ventures with Tel-Aviv University.
Next, we moved onto the military. We asked MAFAT (the Israeli department of defence) to tap into their dual-use technologies, and with one successful joint project, we showed that we could bring this to Japan (company name: InnerEye). They have a huge number of engineers and knowledge which enables them to see and select good technologies for collaborating in Japan. So how about we join forces and also invest money and take them to Japan? This was the start of our partnership, and we are the first one to work with them.
They accepted, and now we are the source of civilian technology, not military technology. We cultivated this relationship and are currently setting up the Israeli-Japanese high-tech venture fund. Our goal is not to make technology but find a Japanese partner to exit and buy them. Today, one would rather acquire things, put them together, and sell them. For example, the great minds behind some of Intel technologies are Israeli, so why not do the same with Japanese? No one cares about where it is coming from, it's about who has the newest and latest technology.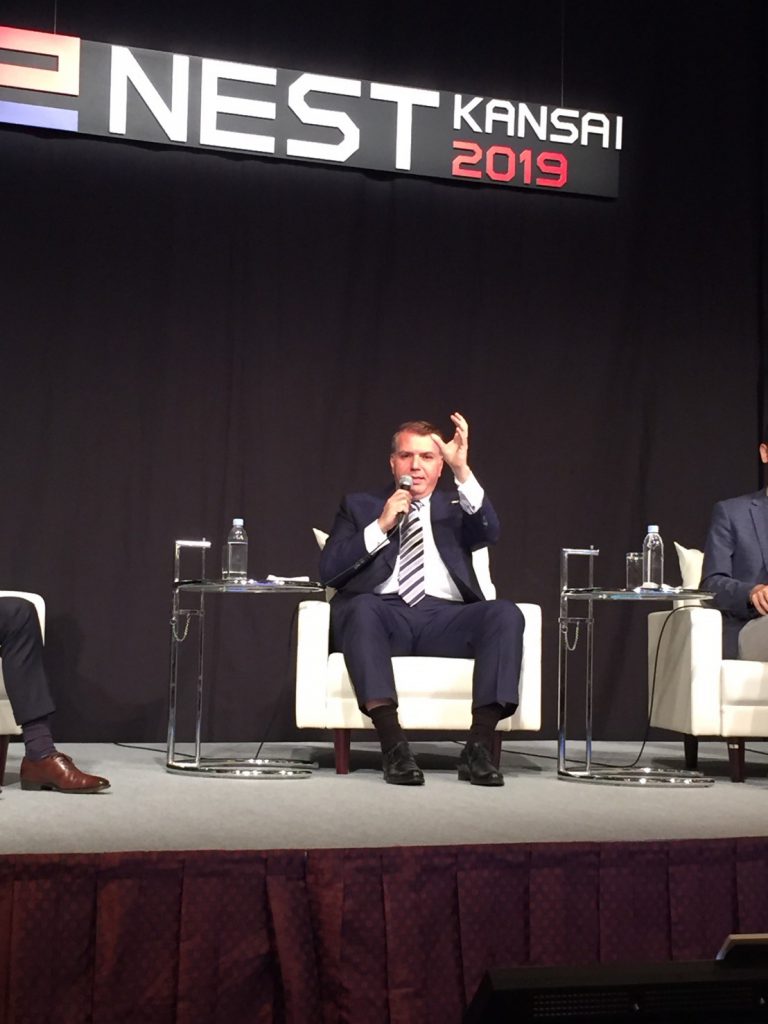 ―――Why did you choose to go with Japan and not the US?
Eyal: Unlike other areas such as North America and Europe, Japan is not too savvy with tech markets in Israel. Because of this, I have an opportunity that I can present to them that I can't do with other countries.
All the other countries are already active in Israel. However, Japan is not a serious player yet. Although we want to create a connection between Japan and Israel, if one of the startups we invest in has two offers, one from Japan and one from the US with much higher value, the technology will go to America. Therefore we are trying to educate our investors on winning the bids.
Since Japanese companies are hesitant to make spontaneous investments, we thought that if we slowly show them the technology as it grows like a "toddler to a high schooler" (as all investments are our babies), they will feel confident enough to bid at the same level as the competition. Through this, we give the Japanese a shortcut like so many other companies are already using. We really want this bridge to happen.
―――How has it been going after launching the Japan Israel High Tech Ventures fund?
Eyal: We are currently at the fundraising stage. The coronavirus has slowed things down, but we are still raising money and welcome readers and companies to contact us. We will also put efforts on creating an innovation hub in Japan together with MAFAT and Japanese partners so there will be further collaboration of technology transfer.
―――What is next for you?
Eyal: Growing this opportunity between Japan and Israel is core for us. We are constantly looking at opportunities in Japan. There are no next plans, the current fund that we are raising would keep us busy as we are also supporting the companies that we are investing in, and right now we have an investment portfolio of about 25 deep technology companies. We also need to facilitate the companies coming to Japan. So, our role is not only a financial investor but also a facilitator to find POCs and go-to-market in Japan.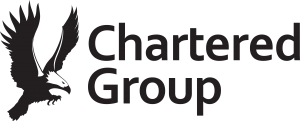 The Chartered Group Website
Get to know more about Chartered Group's Israeli High tech projects by joining their webinars from HERE