Before Noa Asher arrived in Japan, few Japanese companies had an interest in Israel. In 2014, she was assigned as the economic minister at the Israeli Embassy, part of the foreign trade administration of the Israeli Ministry of Economy and Industry. During her time in Japan, the volume of investments in Israel made by Japanese companies would exceed the cumulative threshold of 7 billion US dollars.
Noa's efforts helped the Israeli innovation hub open up to Japanese companies and investors in an unprecedented way, and as a result partnerships between Israeli and Japanese businesses are flourishing. We interviewed Noa about her career, her work in Japan, and her thoughts on the future of Japan-Israel relations in the age of COVID-19.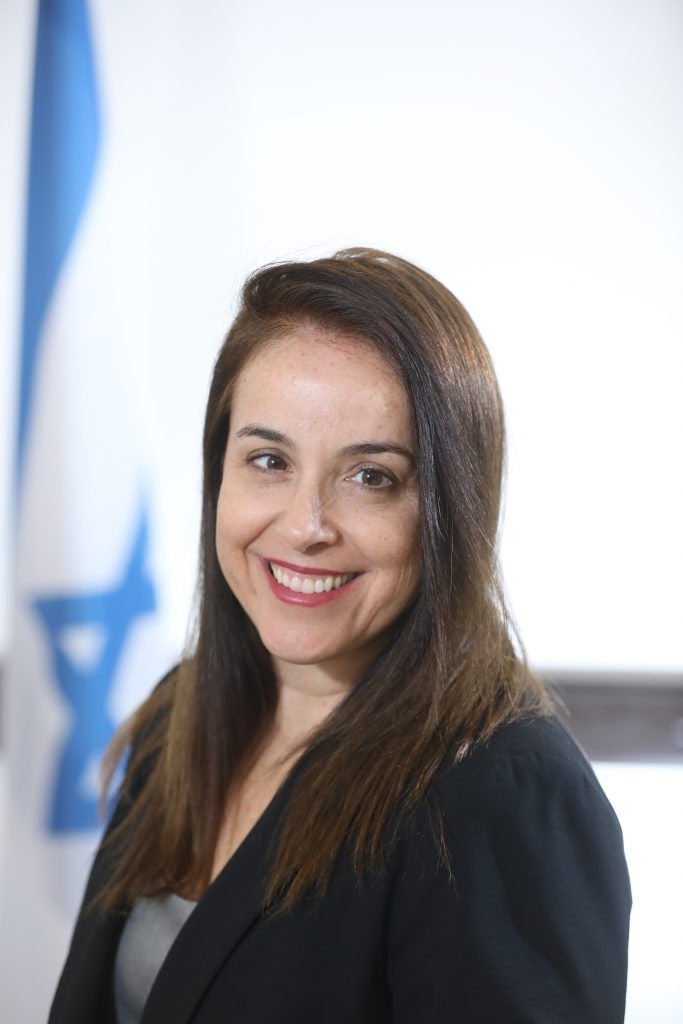 Early beginnings: Noa's dream to represent Israel abroad
Noa first came to Japan in 2014. Until then, she had spawned a long international career.
She started out as a lawyer in Israel, where she worked in a group of startups, some of which were sold to foreign companies. Here, Noa realized that she wanted to represent Israel abroad and perform in a public position. Working abroad was not new to her, as she served as an officer in the Department of Foreign Relations during her military service.
Later, when doing her master's degree in business management at Tel Aviv University, Noa came across a newspaper ad about a cadet course of the Israeli Ministry of Economy and Trade. After finishing the course, she joined the Asia desk, where she worked for two years.
She then became Chief of Staff at the Office of the Chief Scientist, assisting high-tech companies and promoting various programs designed to help entrepreneurs and startups. (The Office has since been renamed as Innovation Authority.) Eventually, Noa was appointed as the economic attaché in Chicago, which she managed for 4 years.
Afterward, Noa completed a master degree in Harvard Kennedy school and returned to to Israel, where she worked for 3 years as head of the International Financing and Projects Division, of the foreign trade administration of the Israeli Ministry of Economy and Trade, which manages aid funds for exporters and designed to assist to enter new markets abroad. She also worked extensively with international financial institutions, such as the World Bank.
New challenge in the East
For her next mission, Noa was torn between Tokyo and London. In the end, she was chosen to serve in Japan. After working in an English-speaking country with warm relations with Israel, Noa was ready for a new challenge.
"When I arrived in Japan in 2014, I felt a limitation on the local familiarity with Israeli industry and Israel's perception of an innovation center. I remember going through Tokyo and knocking on the doors of Japanese companies, inviting them to take an interest in Israel." At first, Noa says, it was difficult – but then the doors started to open.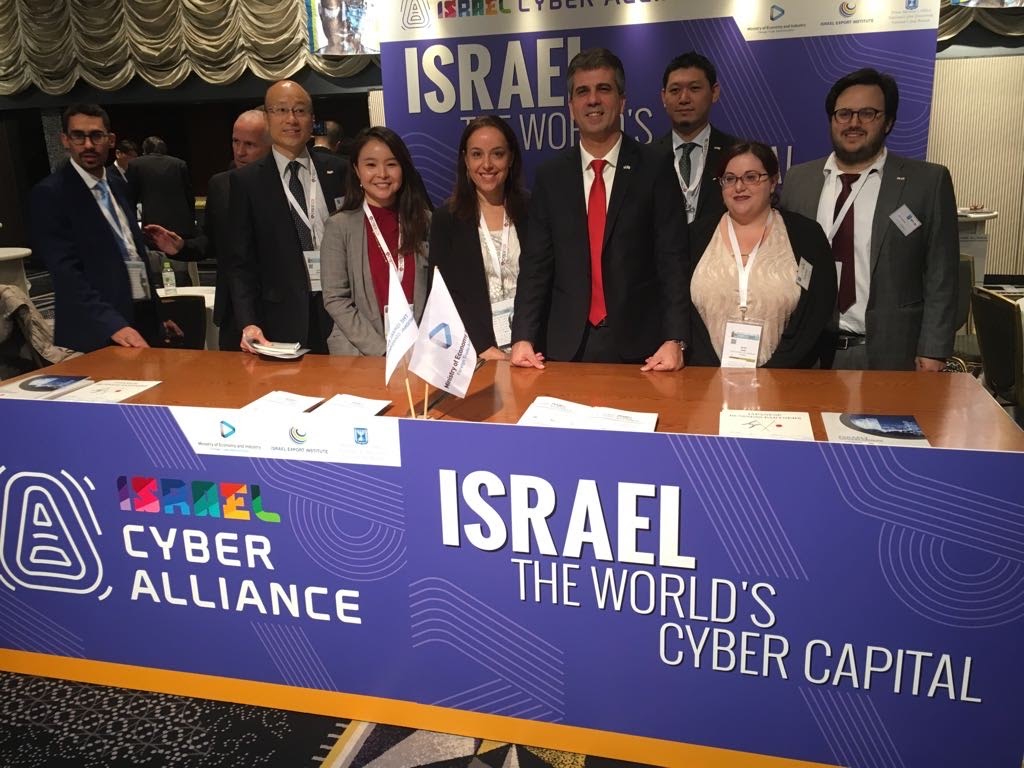 ״Towards the end of 2019, my schedule was full with meetings with people from Japanese companies who came to the Israeli embassy and wanted to work together. At first they were hesitant because of the lack of knowledge, physical distance and the cultural gaps but now more Japanese companies are looking to work with Israel."
According to Noa, one of the reasons is the lack of real competition between Japan and Israel and the possibility to create synergy.
"The Japanese have for years been the world-leader in automotive, electronics products and components. Now they see the need for new technologies, especially for advanced software solutions and hardware and software integration. On the other hand, small Israeli IT companies are strong in specific software solutions but they don't have the capacity to operate around the world or compete with giant corporations. So we are seeing mutual benefits from partnerships."
Recent efforts to promote more economic initiatives between Japan and Israel have also played a part in developing business opportunities.
"I joined the office in August 2014 and in January 2015 the Israeli government accepted a resolution to strengthen economic ties between Israel and Japan. Following that, together with the Ambassador and other departments in the embassy as well as our local partners such as METI and Jetro we advanced various projects. For example, we opened a second trade office in Osaka in charge of western Japan where we worked together with local partners in an entity called KIBC to promote economic relations between the Kansai area and Israel.
We also did a national campaign to create awareness about Israel as a center of innovation. The goal was to present Israel as a hub of innovation to the Japanese business society. A large part of the activity took place in front of the Japanese media."
The campaign was a huge success. A survey on public opinion from 2015 found that the Japanese mainly associated Israel with war, Palestinians, missiles and so on. In 2018, the same survey showed a shift towards innovation, high-tech and technology.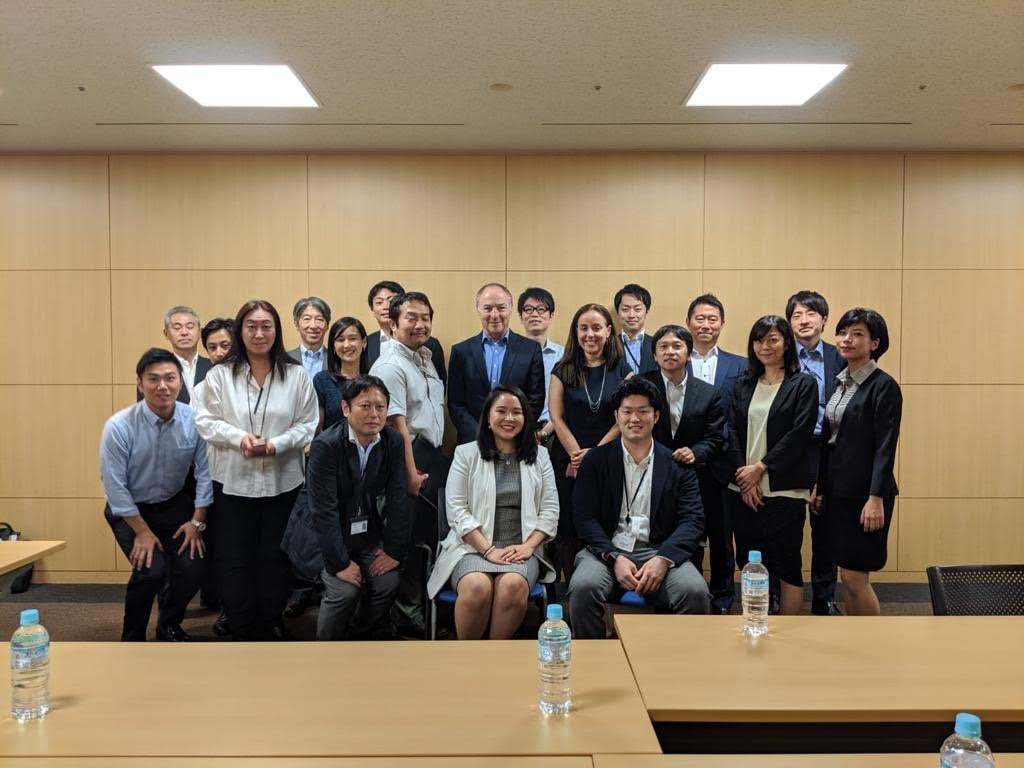 Noa also played a role in launching the Japan Israel Innovation Network (JIIN), a platform where leading economic organizations in Japan and Israel work together to promote and strengthen economic ties through delegations and seminars.
"One of our milestones was in January 2019, when the Japanese Minister of Economy arrived in Israel together with 200 businessmen from 99 companies. We had a 3-day Israel-Japan Festival with many seminars and meetings between Israeli and Japanese companies."
Lessons from Japan
Japan and Israel are two very different countries with very different cultures. As a foreign woman in a senior economic role, Noa knew she had challenges ahead of her when she arrived. Unfaced, Noa went head-on and decided to learn from Japan as much as she could.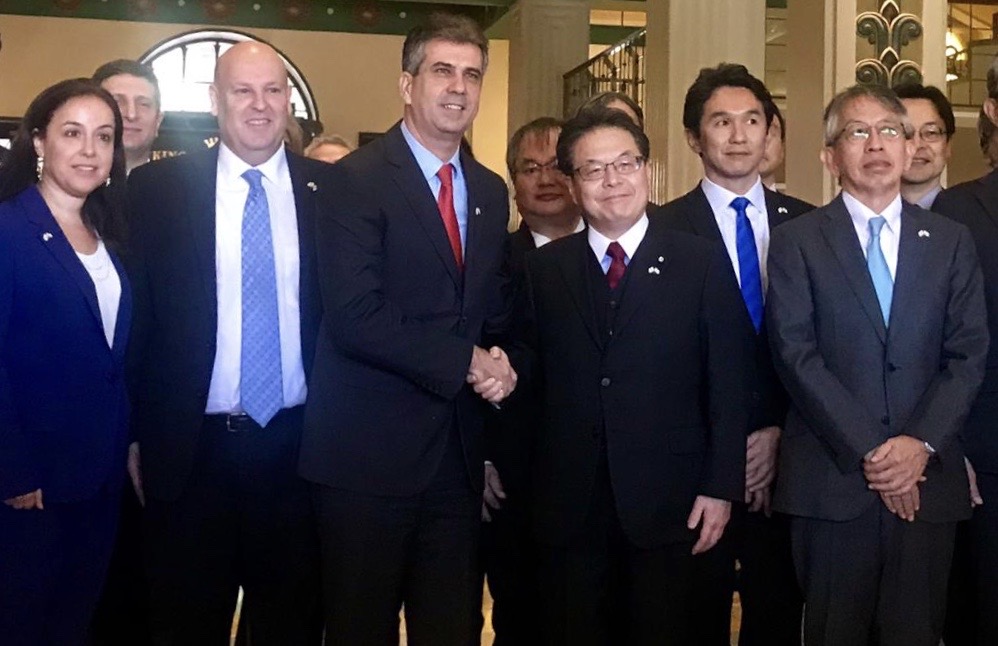 "I learned a lot from my stay in Japan. I learned about the importance of creating harmony between one another and creating situations where all parties are happy with the results. Caring for the interests of those you work with is an important value that is worth embracing when working with Japanese people. I strongly believe in the connection between Israel and Japan, I think we can learn a lot from each other. "
She had to adapt to the ways of a traditionally masculine environment. In most business meetings, she found that she was the only woman in the room.
"There were situations when in business receptions and gatherings there were more than 1000 people in the room, and maybe only 3 women," says Noa, who believes that standing out may have worked to her advantage. "I usually approached the women because I felt more comfortable developing relationships with them. I've talked on various occasions about the need to find ways to integrate more women into senior positions. Over the years I met a number of Japanese women in senior positions who are highly valued in their role. This proves it doesn't matter if you are a man or a woman, in the end, it is your quality as a human being." 
COVID-19 and the future of Japan-Israel relations
COVID-19 has thrust the world into a state of uncertainty. But Noa believes that the pandemic will not put a rest to Japan-Israel relations.
"It's very important to keep the good momentum. Even with the challenge of COVID-19, we continued to promote activities in Japan and to identify new opportunities for partnership. Japanese companies are looking for ways to accelerate digital changes. For example, until now they have largely used a physical stamp to do signatures but they are starting to realize that they have to find ways to sign digitally. COVID-19 is forcing the demand for technological advancement and Israeli companies know how to respond. This is an opportunity to strengthen ties between Israeli and Japanese companies. We will continue our activities and to think about new platforms for developing more relations."