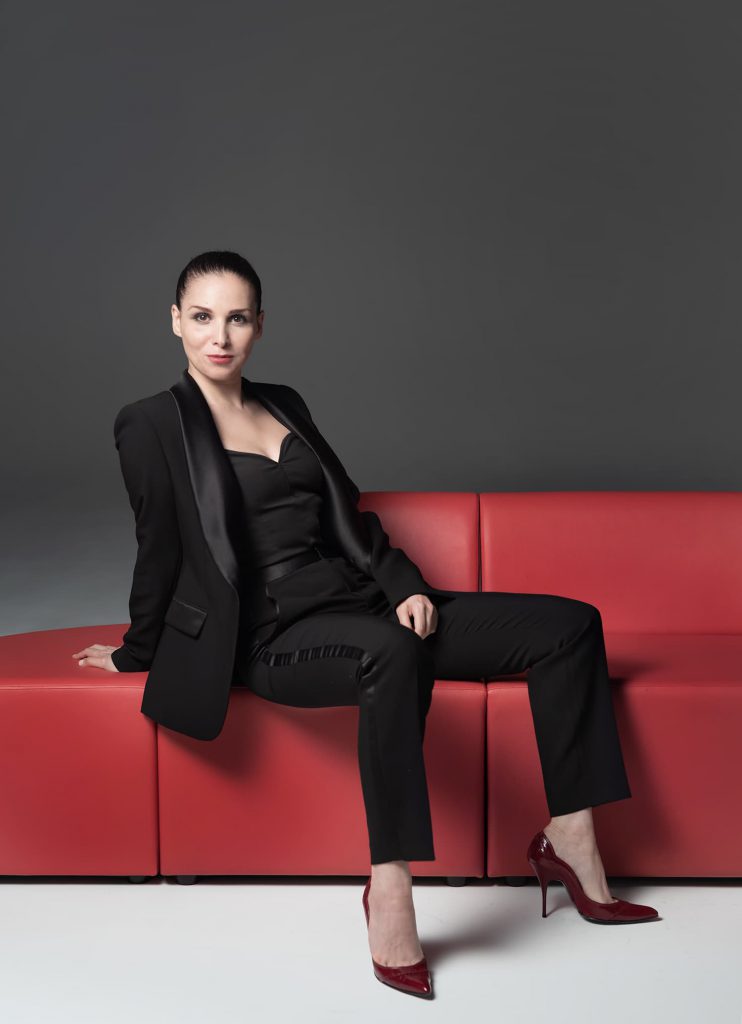 Moving to a foreign country comes with challenges. The culture, the language, the people – everything is new and different.
'Different' did not stop Sivan Nakamura, the CEO of SivanS Group and entrepreneur behind ISRAERU. With a "never give up" spirit, she navigated the foreign waters of a culture, far from home. In this interview, she opens up about her experience as an ambitious, young Israeli woman, finding and pursuing her dreams in Japan.
Sivan's interview is a part of ISRAERU's "female lead", a series of articles that focuses on leading Israeli women from diverse professional backgrounds.
The opportunity that changed everything
Sivan was born and raised in Israel. She set out on a travel adventure that included parts of South East Asia and Australia, where a chance encounter with a Japanese man who would later become her husband changed the course of her life's trajectory.
"I thought I would walk the path of every average Israeli – serve in the army, get a university degree, find a job – but sometimes life takes you to unexpected places. I'm not afraid to take risks and I was not afraid to move to Japan but I realized that I had to start from scratch."
Sivan describes the transition as a challenge. English was not her mother tongue, she didn't know Japanese, and she didn't have a social network to rely on.
"I felt that I had to learn the language. I studied a lot at home and then I started to look for a job. I got lots and lots of "no". I had a short resume but I thought, if only someone would give me a chance to introduce myself in person, I could convince them what I have to offer."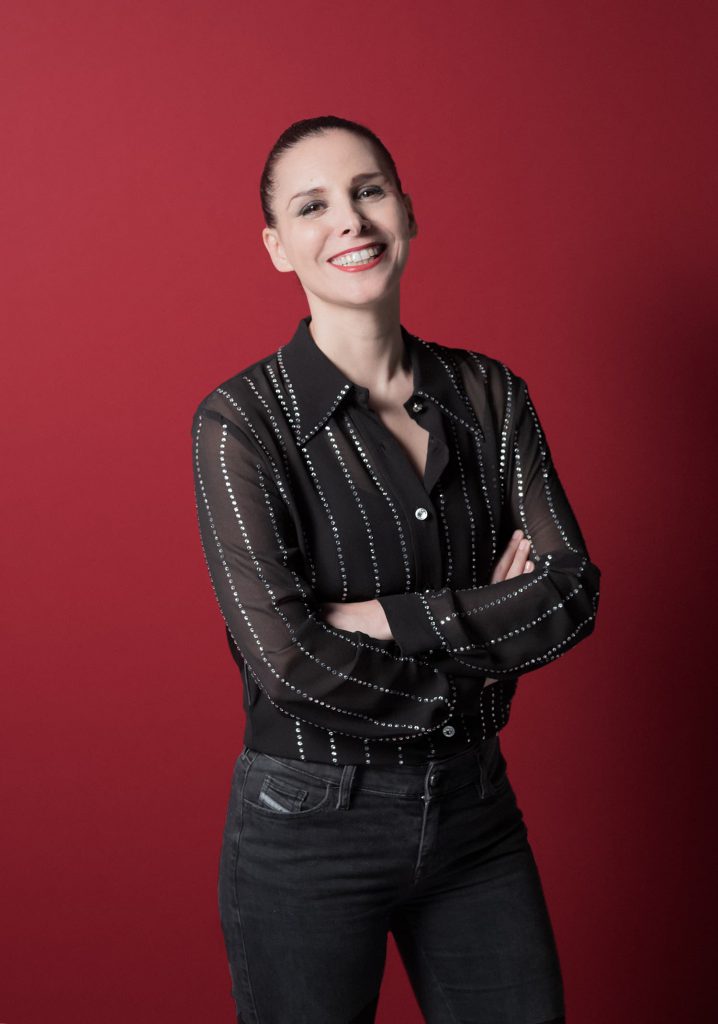 One day Sivan got a phone call from a magazine publisher. They invited her for an interview and this would turn out to be the first of two significant turning points from women leaders who opened the door of chance.
"I was in shock and out of sheer excitement I went out to buy a suit. On the day of the interview I waited outside an hour ahead of time so I wouldn't be late by accident. I went in and bluntly told the CEO 'This would be my first job, I don't have formal business skills and I don't know Japanese well but, I am filled with motivation.' She asked me why she should give me a chance, and I said I would become her top salesperson."
The female CEO decided to give Sivan a chance – and 6 months later, Sivan fulfilled her promise. She had become the top salesperson at the company.
From then, more options became available to Sivan. She got an offer at a domestic finance company, where she worked in a marketing position creating seminars for investors and managing marketing contents. The experience taught her about marketing, Japanese business manners – and what it means to be the only foreigner in a 'traditional' Japanese company.
"I had to be one of them. I couldn't wear nail polish or perfume and I had to tie my hair in a certain way. It wasn't easy, and I was clearly an outsider. But I knew I had to gain experience and I was focused on building my career. I'm always looking to challenge myself. I think you need to have something you believe in and stick with it, no matter how hard it gets."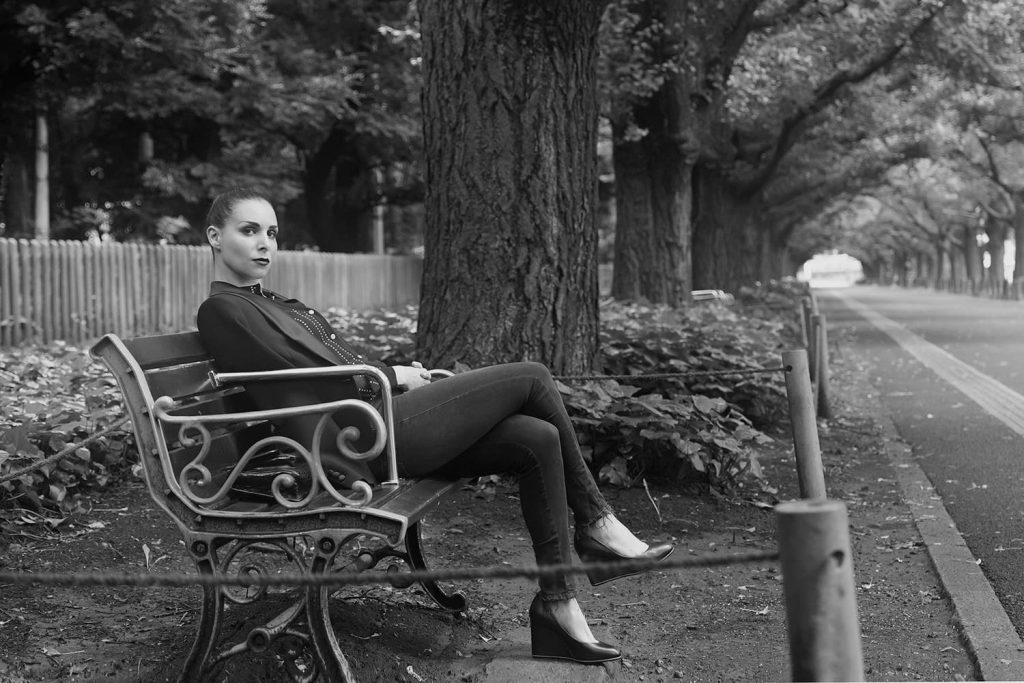 The chance encounter that led to a 10-year partnership
Luckily, opportunity would strike again. One of the investors that worked with the company told Sivan he had an advertising agency and he offered her a position in his company.
"When I started in the agency I realized that I loved marketing and communication. I had a sparkle in my eyes and was full of adrenaline. Customers felt my passion for their product and the desire I had to build their brand together. It was challenging because of the cultural and language barrier but I had a combination of Japanese manners and Israeli audacity. I had something different and I turned that difference into an advantage."
Sivan loved the work in the agency but she wanted more. "I knew from a young age that I was always thinking a few steps ahead and wherever I worked I wanted to promote the place as if it was my own." Stymied by a traditional hierarchical system, she felt limited in the company and decided to follow her entrepreneurial drive which led her to pursue projects of her own.
Full of passion, Sivan was pursuing her dream. On the look for opportunities, she attended several entrepreneur events for women when she had a chance meeting with the female Marketing Director of the Fiat Chrysler Group in Japan Tiziana Alamprese.
"I persisted to contact her again and again and told her to challenge me with a small project. At the time, I was still starting out but I think she appreciated something about my daring attitude, passion, and forward way of thinking because she decided to give me a chance. That first project led to another and was soon followed with bigger requests. Eventually, we became the brand agency of the Fiat Chrysler Group in Japan. The chance that Tiziana took on me has paid off as we have expanded our portfolio across all FCA brands."
Sivan describes Ms. Alamprese with great respect and admiration.
"She always challenges me to do better, to do more – she has truly been the most amazing mentor."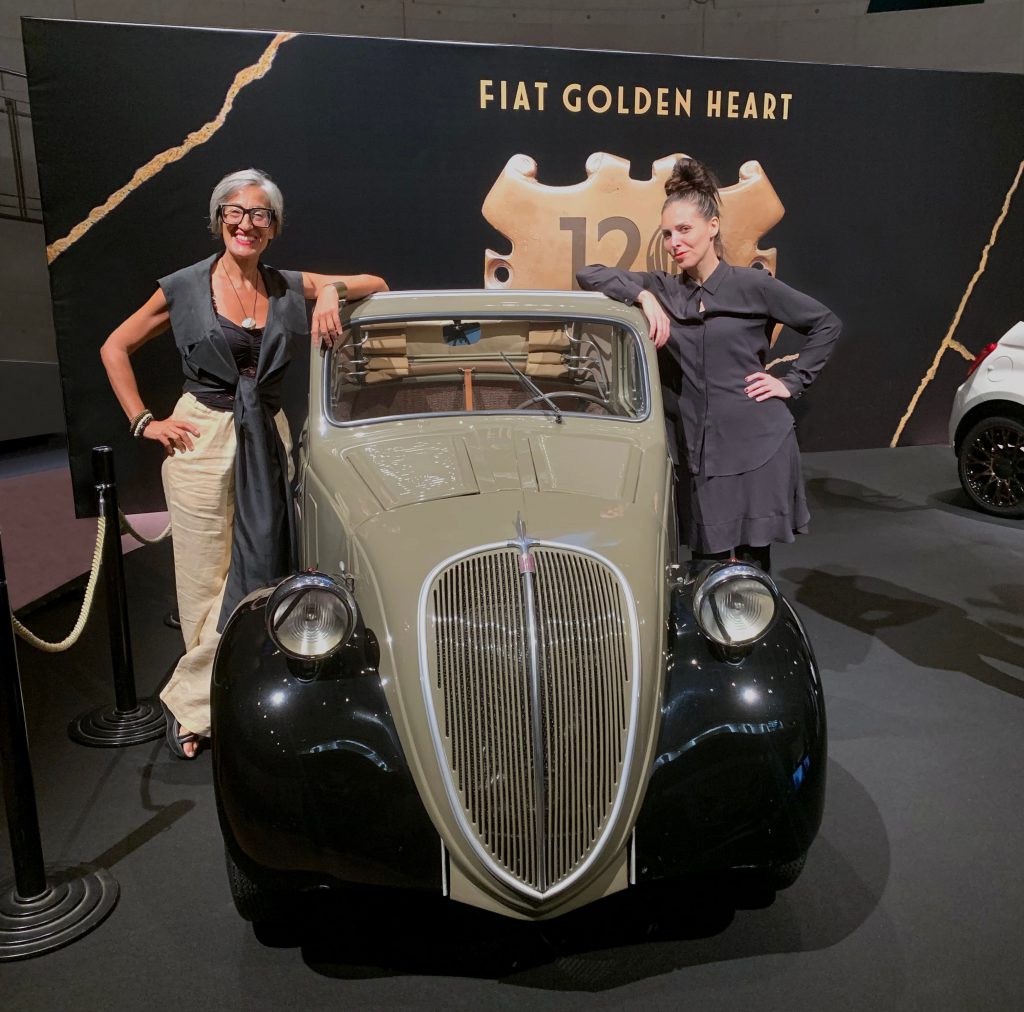 Fast forward 2020, Sivan is turning dreams into reality 
SivanS was established in 2011 and Sivan has been growing her business ever since. Today SivanS Group has an extensive portfolio and clientele in Japan, including FCA Group, Maserati, Hilton, S.Pellegrino, COLE HAAN, OrCam, and more.
SivanS Group consists of parent company SivanS and subsidiary SivanS DigitaL, and SivanS Israel. The group provides 360 degrees communication planning and execution from marketing strategy, public relations, creative, digital, branding, online and offline events & media buying.
Sivan is always trying to come up with new initiatives. One of the most recent examples is the development of online content focused around specific countries. The first of these was the online magazine "SHOP ITALIA". The magazine provides a platform for Italian companies to build their brand in Japan through content marketing and native advertising.
"I always thought that if we can provide information on lifestyle, art, culture, and business of foreign countries of brands we work with, we can build it as a business model of selling media and content."
In 2020, Shop Italia was followed by ISRAERU, which was launched under a similar concept but this time focused on Israel. The new magazine was almost halted by the outbreak of the COVID-19 pandemic but Sivan decided to go forth with the project.
"I decided that it was the right timing. For me as an Israeli, it was important to provide a venture that would let me be close to Israel. I grew up in Israel, my parents and family live in Israel, and it's close to me emotionally and mentally," says Sivan, who has high expectations for the future of the magazine.
"20 years in Japan have taught me that I can make my dreams a reality. Through ISRAERU, I hope to reveal all the wonders and uniqueness of Israel to the Japanese audience and market. I want to be a kind of ambassador who shows that there is much more to Israel than what people usually think. Looking towards the future, my team and I also want to continue to develop more content around other countries and cultures."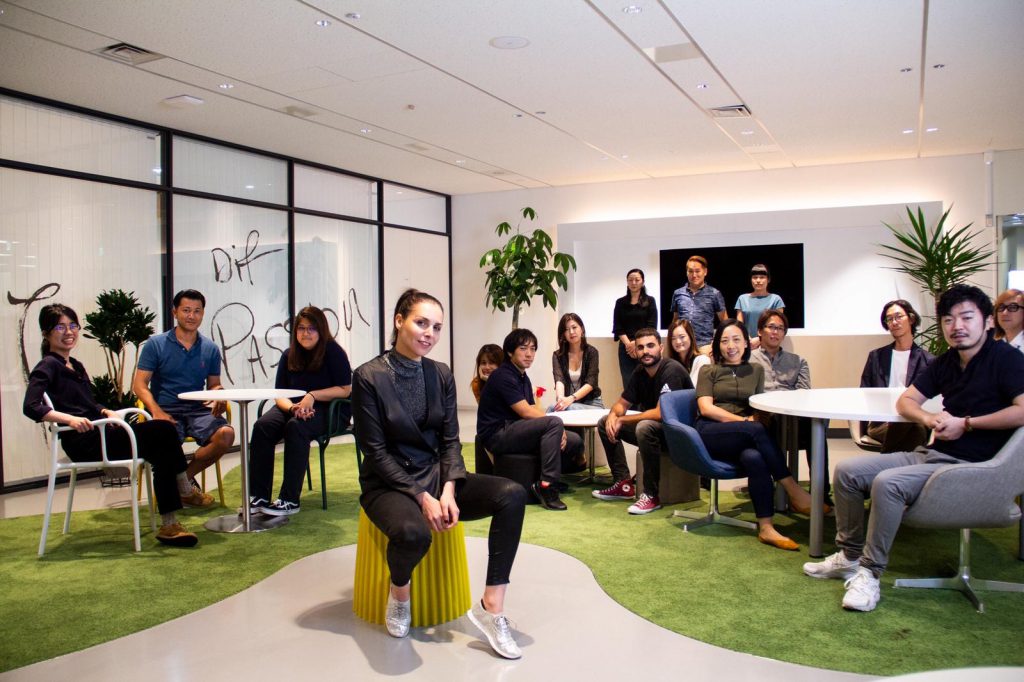 A work culture made of 100% passion
Sivan knows what kind of people she wants in her team. She loves to see the passion in people's eyes and working with people who give themselves 100%, and she wanted to create an environment that could support that.
Having experienced a domestic Japanese company, she took her experience of feeling 'different' – physically and mentally – and turned it into SivanS' slogan. She now uses "Because we are Different" to encourage her employees to express their thoughts and ideas, regardless of age, gender, position, or experience.
Sivan is especially passionate about breaking down gender barriers and setting an example for female equality in the workplace.
"I consider myself a feminist and I support empowering women. I want women to understand that they are equal to their male coworkers. I am proud to say that I have a lot of successful women working in leadership positions at SivanS."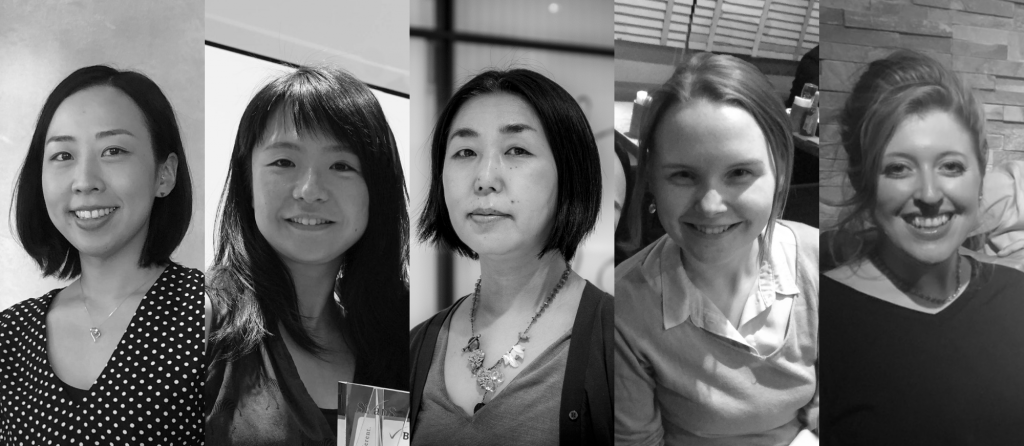 Always challenging the limits 
Despite her many achievements, Sivan still has many dreams she wants to pursue. She has a sparkle in her eyes as she describes her plans for the future.
"I want to continue to develop and grow in the field of marketing, advertising, and also to advance in the business field. I want to explore areas of ad-tech and give technological solutions to companies in the field of advertising. I also want to expand international activity, we have an office in Israel and I would like to examine more of APAC, Europe, and North America. I want this momentum to continue, for everyone who has a desire to challenge beyond current norms and wants to express themselves. 'Because We Are Different' is an ethos for everyone at our company to know they can push past boundaries. I hope we continue to grow and that the culture we've built sparks imagination and empowers future leaders."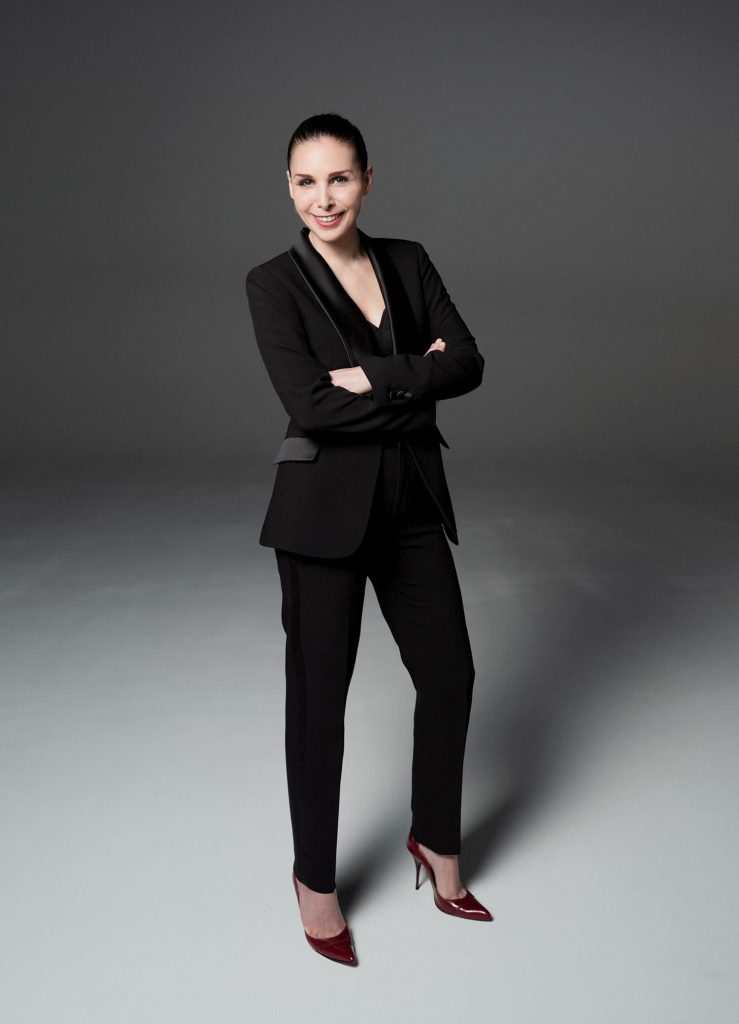 SivanS
Photography by
KEI OGATA
Photographer.Move to the United States in 1977. After working as an assistant at Albert Watson Studio, started his own business. Working for Vogue, GQ, Harper's BAZAAR as a freelance photographer in New York, Italy, France etc., he returned to Japan in 1990. Currently, he's active in a wide range of fileds such as photo books and videos, focusing on advertising and magazines.
WEBSITE