With the growth of the business relationship between Japan and Israel, Neta Kalmanson has the perfect expertise to bridge the two cultures and business customs. With the ability to detect a successful startup, Neta works as a scout on behalf of various Japanese companies looking for innovative Israeli technologies.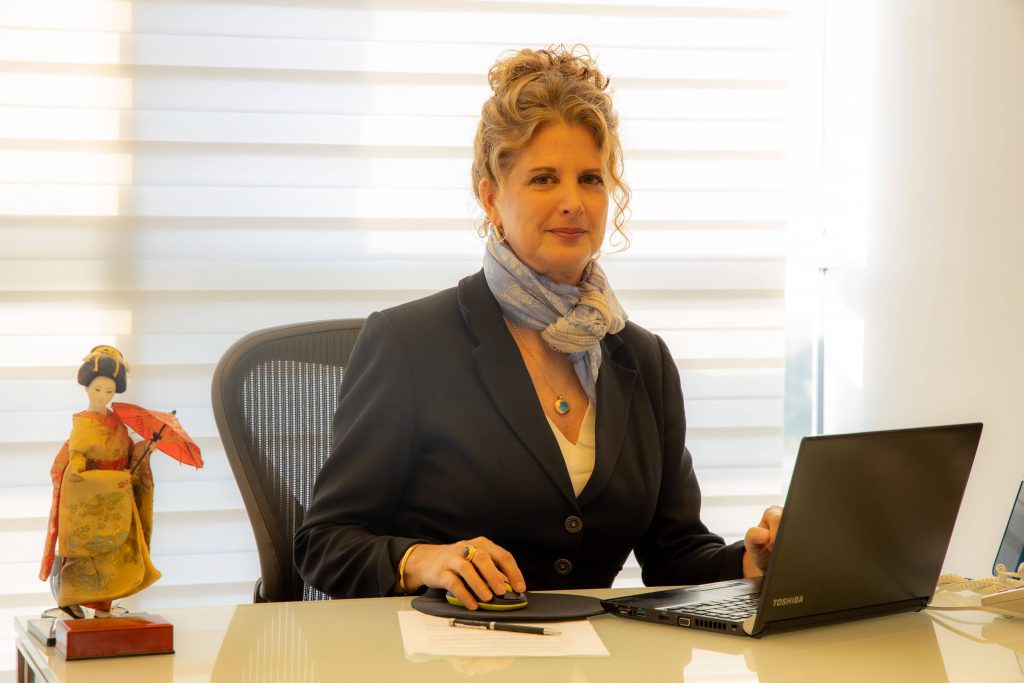 Neta traveled in Asia 9 months following her army service where she came across Japan. She didn't know it would change her life.
The plans she made for one month turned into almost half a year, and Neta eventually decided to double major in Economics and Japanese, to better understand this unique country and its business culture and to be able to bridge between Israeli and Japanese companies.
She graduated with honors and was awarded the coveted MONBUSHO scholarship, which got her to the Osaka University. This would become an induction into both the Japanese business world and culture: she made a headstart as an entrepreneur when she brought unique Israeli products from Israel and sold them directly to department stores like Loft, Toys R Us, and Tokyu Hands, during the time she wrote her Economics MA Thesis about the reasons for high saving rates among the Japanese households in Japan.
Neta mastered the Japanese language and Macro Economics when she was adopted as a student by the president of Gunze (one of the largest and leading textile and tights companies in Japan), who spoke little English.
"I felt so privileged that such a distinguished busy and high-rank manager has adopted me and spent so much time teaching me about Japan. To close this circuit I had met with the GUNZE delegation when they visited Israel lately to introduce them to some innovative Israeli technologies related to their field of expertise."
Today, Neta runs the company I.J. Business Do Ltd. with business partner Dror Rotter, connect Israeli companies with potential partners in Japan. In this interview, we were able to get the entrepreneur's perspective on business, culture, and her plans for the future.
Business beyond language: trust and cultural literacy
I.J. Business Do Ltd. serves as a scout for innovative Israeli technology for Japanese customers and manages the Japan desk for their Israeli customers.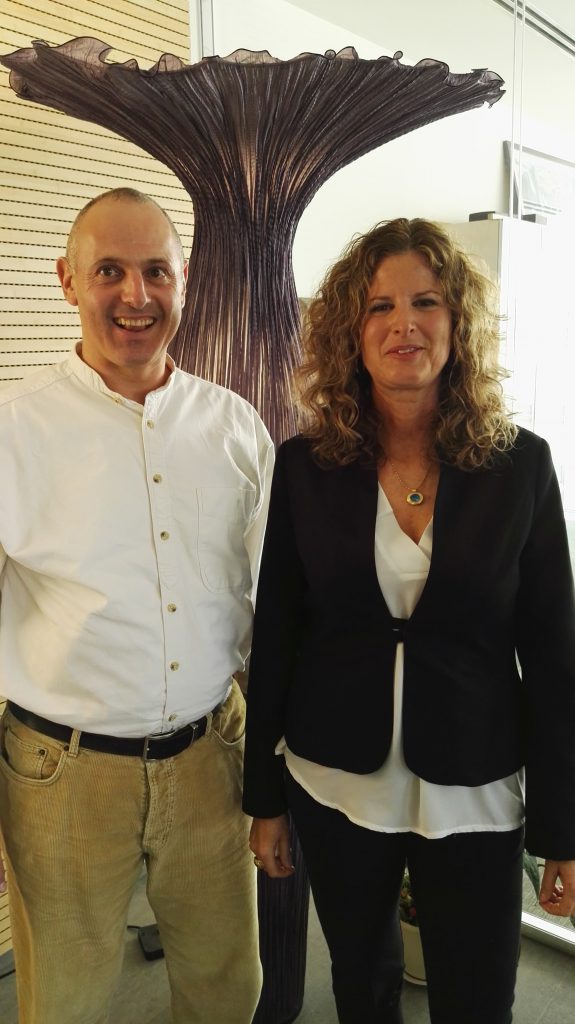 "What interests the Japanese are cutting-edge technologies. We represent companies in many fields with cutting edge technologies – such as drones, cyber, agricultural technologies, fintech, and more."
Their clientele includes also innovative design and lighting company which thanks to Neta have formed partnerships with some of the largest hotels in Tokyo such as Okura hotel, 'New Otani Hotel,' Mandarin Oriental Hotel's bar in Nihonbashi; ANA hotel in Roppongi among others.
While they don't specialize in a particular field, they specialize in knowing how to properly acclimate Israeli companies into the Japanese market. When a Japanese company is looking to an Israeli startup in the seed phase, he expects to have a prototype with a full written manual.
Usually, young startups can have innovative ideas and amazing technologies but not always a prototype to present them and the manual is not at all written as the product is under planning and construction stage.
"Our advantage is far beyond language. We understand both sides, coordinate expectations, and align while preventing conflicts. Our main role is to build mutual trust between our customers on both sides."
Neta believes her success is grounded in her ability to coordinate expectations and enable mutual respect and trust between the 2 sides of the globe.
"It is very important first of all to filter the companies so that we reach Japan not only with innovative and groundbreaking technologies but also with companies that are suitable for Japan."
Neta compares the Israeli individuality and direct approach, with the group orientation and Japanese modesty. Whether it is the improvisational ability and thinking outside the box of Israelis compared with the thoroughness, accuracy, and long-term planning approach of the Japanese. But now, she has the knowledge and experience to bridge the many differences.
"If we analyze the typical Israeli characteristics compared to the typical Japanese, we will meet two opposites; yet I see how we complete each other, what makes it such a great opportunity for mutual cooperation."
Always ahead of the game
While Neta enjoys success today, it hasn't been all roses. She has seen her share of challenges – both as a professional and as a woman.
At the beginning of her career, she worked for one of the first internet companies in Israel, where she set up and managed the Japan desk.
"It was one of the first investments of a Japanese VC in Israel, and I set up a subsidiary in Japan for them (kk) and hired a Japanese manager. It was so hard for him that a young woman was managing him. But I have proven that when there is respect for the Japanese side and when you prove professionalism and seriousness and build mutual trust, anything is possible."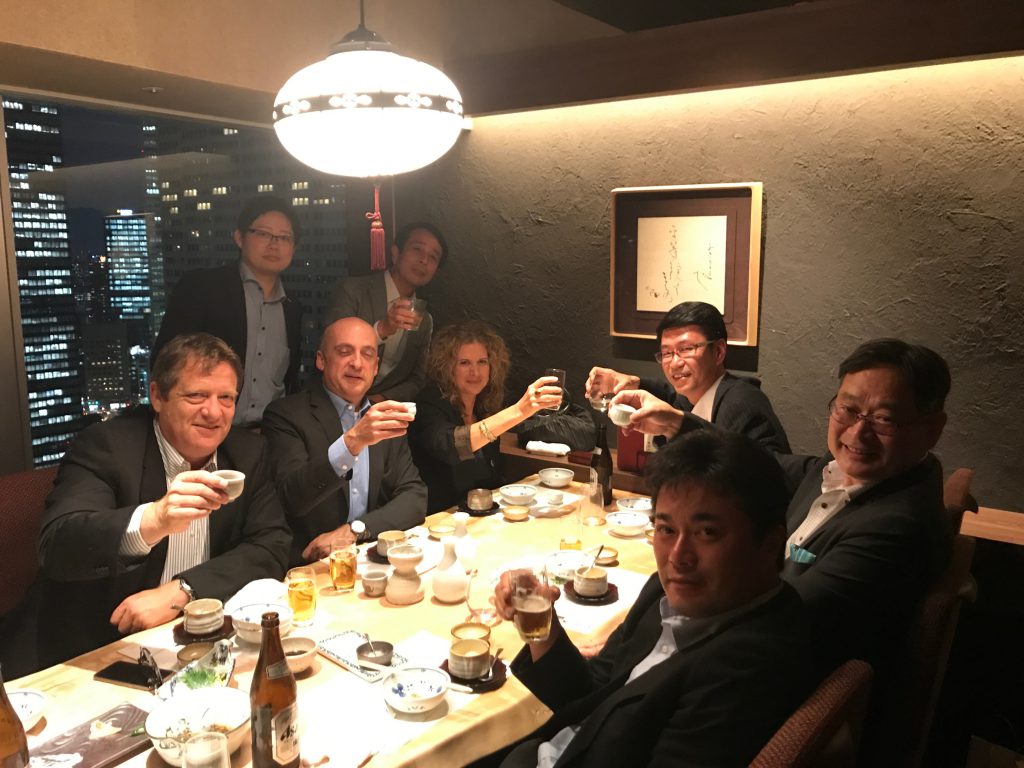 "I always have to be ahead of the game – to be professional, sharp, serious, and to prove that as a woman I can justify the trust placed in me, and bear the responsibility on my shoulders. I need to prove to my Japanese clients that it's possible to be a successful businesswoman even with three children."
An exciting moment – presenting in front of hundreds of Japanese businessmen who are excited to do business and adopt Israeli technologies
Her hard work has paid off. Not long ago, In 2018, Neta joined the then Israeli Minister of Economy Eli Cohen's Israeli economic delegation to Japan.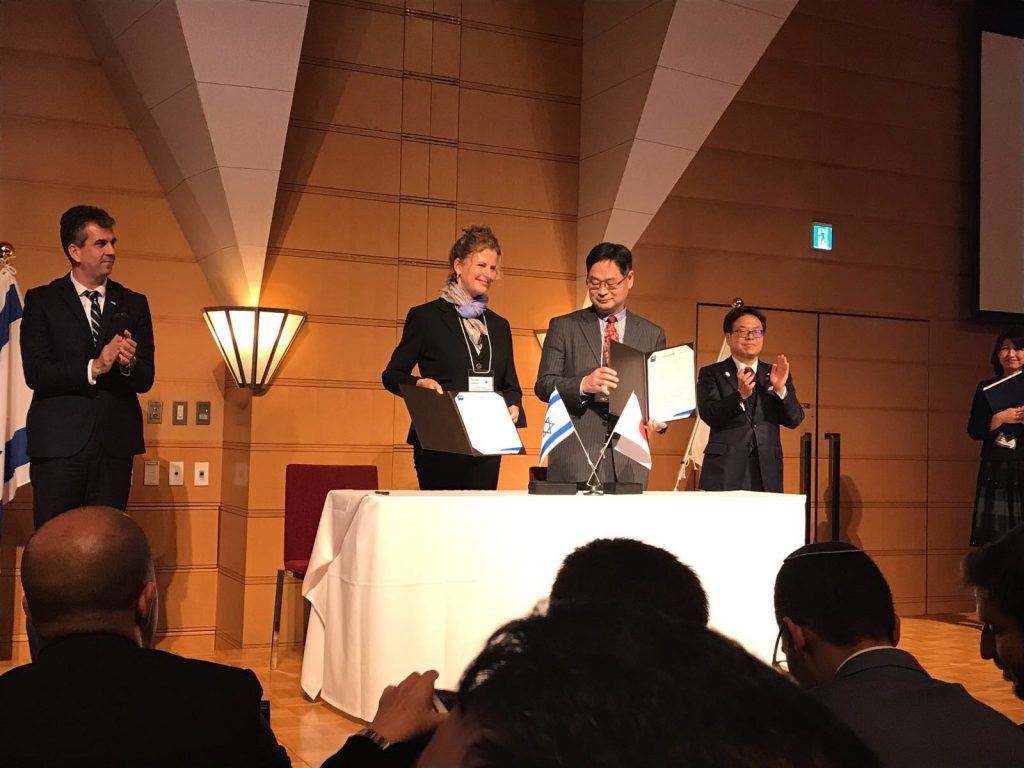 "I had a very exciting moment when, as a board member of the Israel-Japan Chamber of Commerce, I was sent on a delegation with the Israeli Minister of Economy to represent Israeli companies in Japan. I announced on stage a deal of an important client we represent, with the leading retail store chain in Japan, a long-term cooperation agreement to provide their vending machines a cashless payment solution, made in Israel."
"What an exciting moment, with the presence of Japan former METI Minister, Mr. Hiroshige Seko, former Israeli Economic Minister, and an audience of hundreds of Japanese businessmen who are excited to do business and adopt Israeli technologies."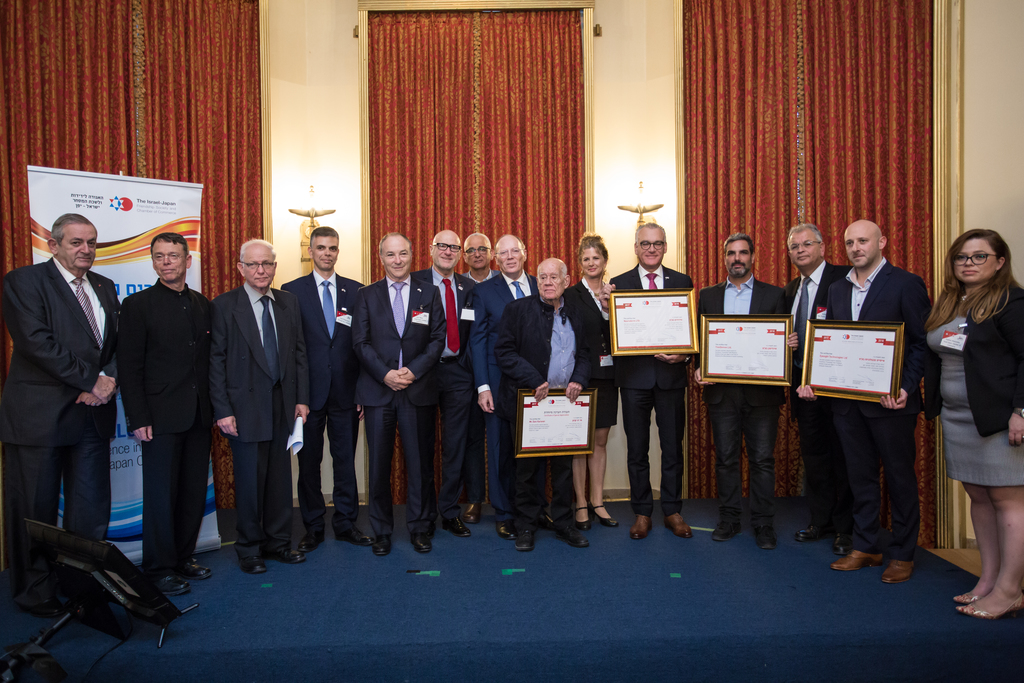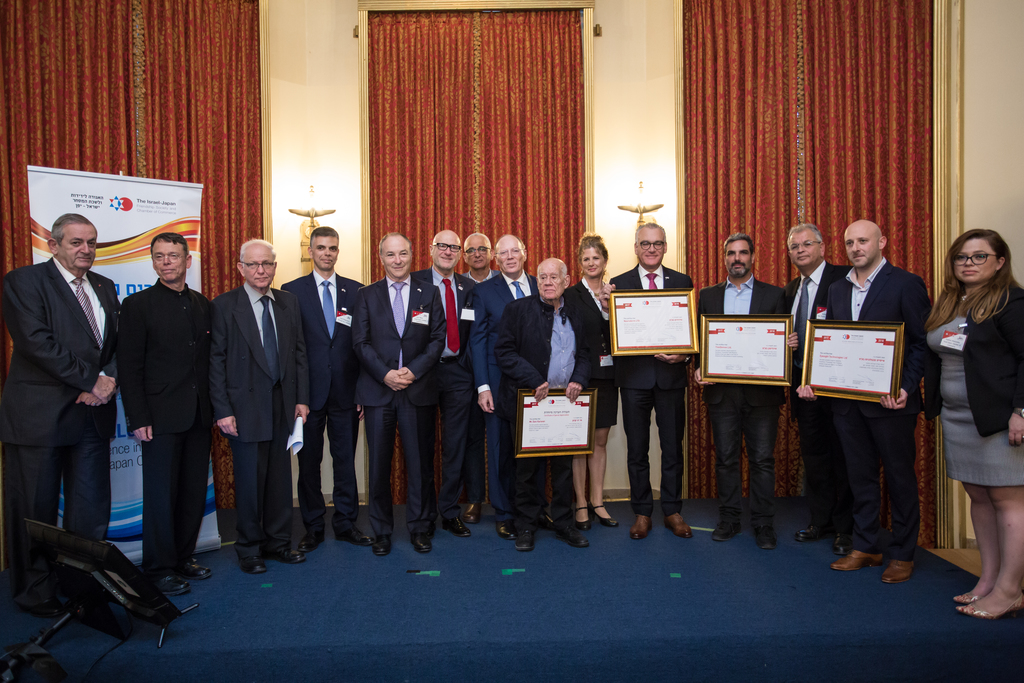 In the future, Neta wants to represent more Japanese companies in Israel and support them to find the best suitable local technologies for both commercial cooperation and investments.
"There's a Japanese proverb that says: The peach and chestnut – three years, the persimmon – eight years". Meaning: Everything matures at its own pace and one must be patient. The persimmon fruit ripens at a very slow rate. One of the important lessons that Japanese culture teaches us is not to rush, to stop, to wait, to wait for the right opportunity."
I.J.Business Do Ltd.