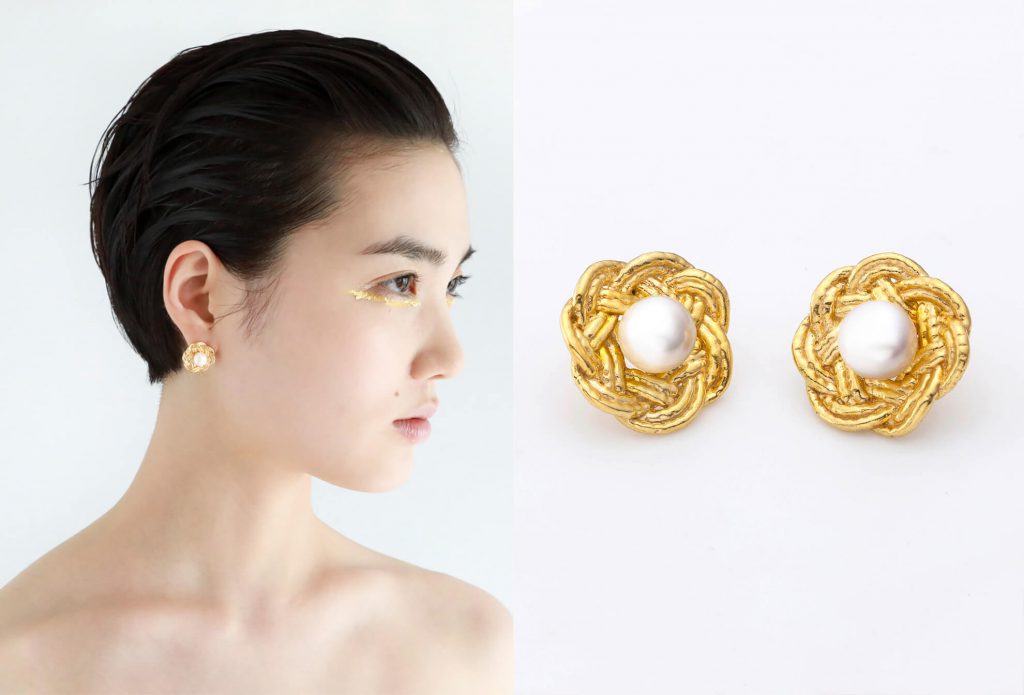 In 2019, Mirit Weinstock relocated from her native Tel Aviv to Tokyo to study and practice Japanese traditional crafts. Her beautiful jewelry designs take inspiration from the culture and have turned her brand, "Mirit Weinstock", into a success – both in Japan and abroad.
We were able to speak with Mirit to learn more about her brand, current projects, and goals for the future.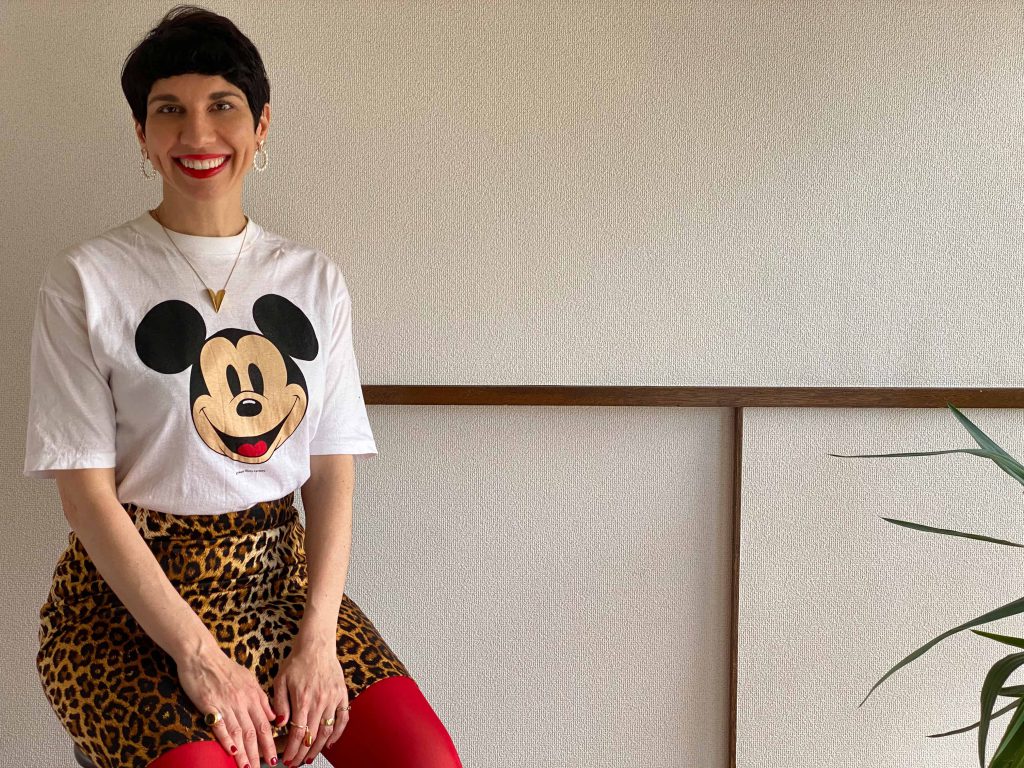 Creativity and Curiosity: Mirit's journey to creating her own brand
As a creative person, Mirit likes to experiment when creating jewelry. She takes different techniques and materials and incorporates them into her work, making for intricate and elegant designs that attract attention.
One technique that is a key part of Mirit's brand is electroforming.
"In this process, you dip a material of your choice in metal like silver or gold. It's a very old technique that preserves the original base material forever by encasing it inside the metal."
Learning from Japanese master craftsmen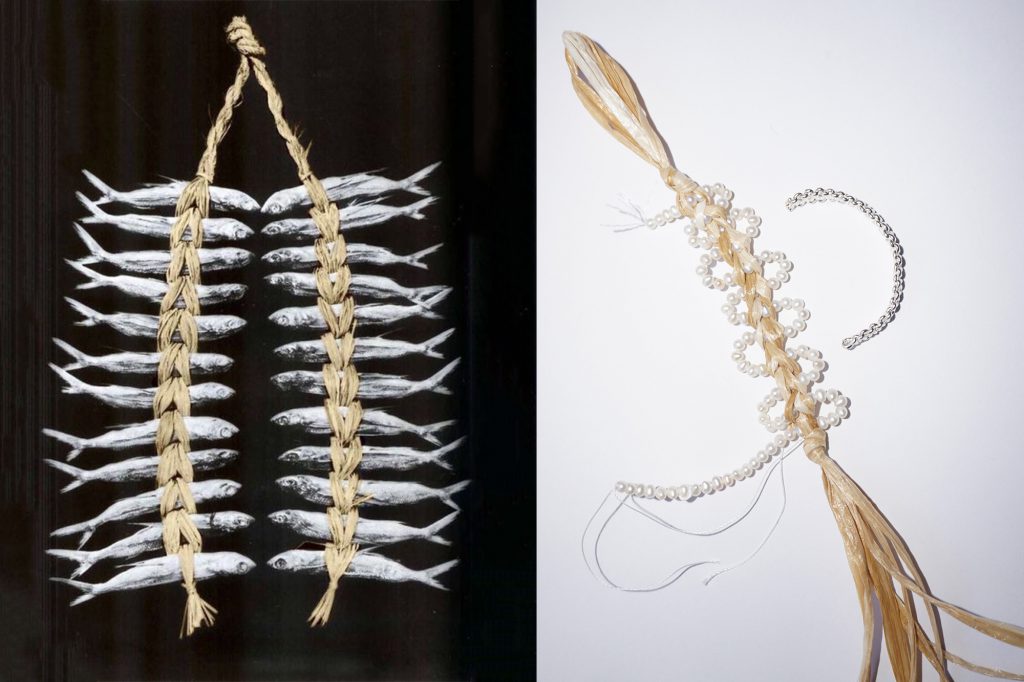 In 2019, Mirit was invited to Japan by traditional Japanese paper company Ozu Washi to study Washi among other Japanese crafts. She felt it was a great opportunity to immerse herself in Japanese traditions and arts, and decided to relocate to Tokyo.
She started to practice the art of Japanese papermaking, Ikebana flower arrangement and mizuhiki ornamental chords. The teachers are local masters – also known as 'Sensei' – who with little words initiate the student into a long tradition and a greater way of looking at things.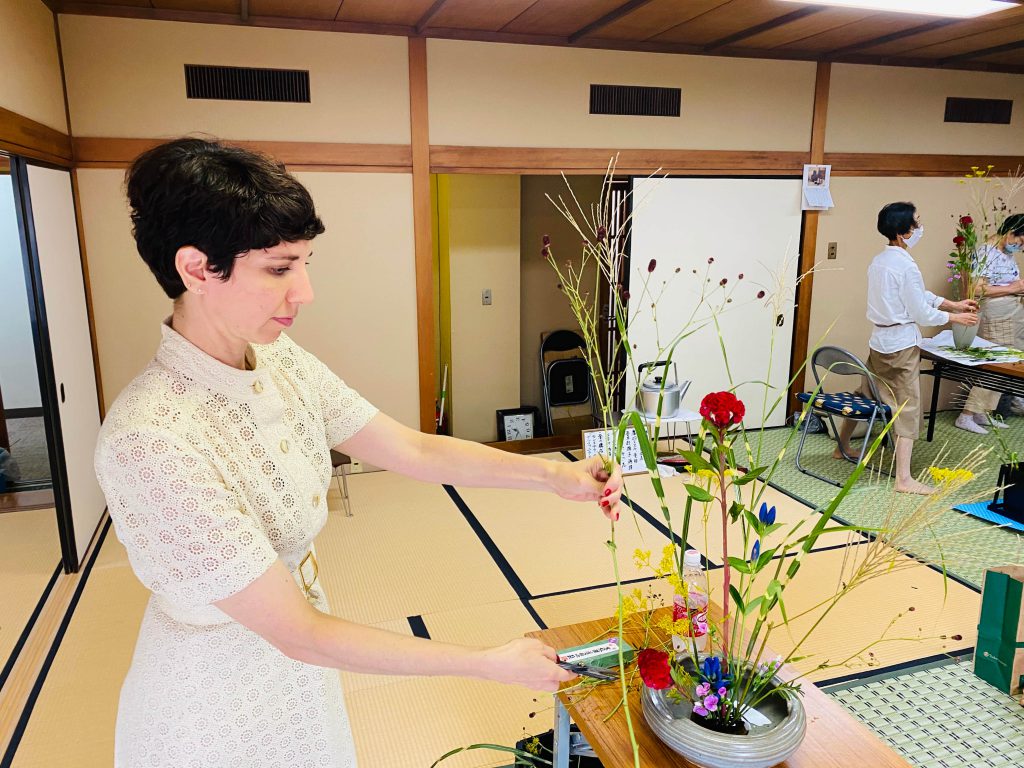 "I study Ikebana at a Buddhist temple in Asakusa. It was not one of the crafts I planned to learn but I fell in love with it completely. I learned a lot through this about Japanese culture and philosophies."
Mirit's curiosity for creativity has led her to seek out various masters of Mizuhiki, Ikebana, Washi, and Furoshiki to build her skills and add to her repertoire of techniques – Japan, in particular, she says.
Mirit has visited Japan several times in the past to display her jewelry in pop-up events and stores. During her visits, she gained a deep appreciation for Japanese culture and aesthetics, and traditional crafts.
Blending Japanese and Israel culture through jewelry
Following her traditional studies, Mirit finds inspiration in the Japanese crafts that blend with her original designs. The result is luxury crafts jewelry which offers a handcrafted modern design to traditional practice. A great example of this is Mirit's latest Mizuhiki collection, where she is using Mizuhiki – Japanese paper cord to create jewelry samples, those are later dipped in silver to create jewelry.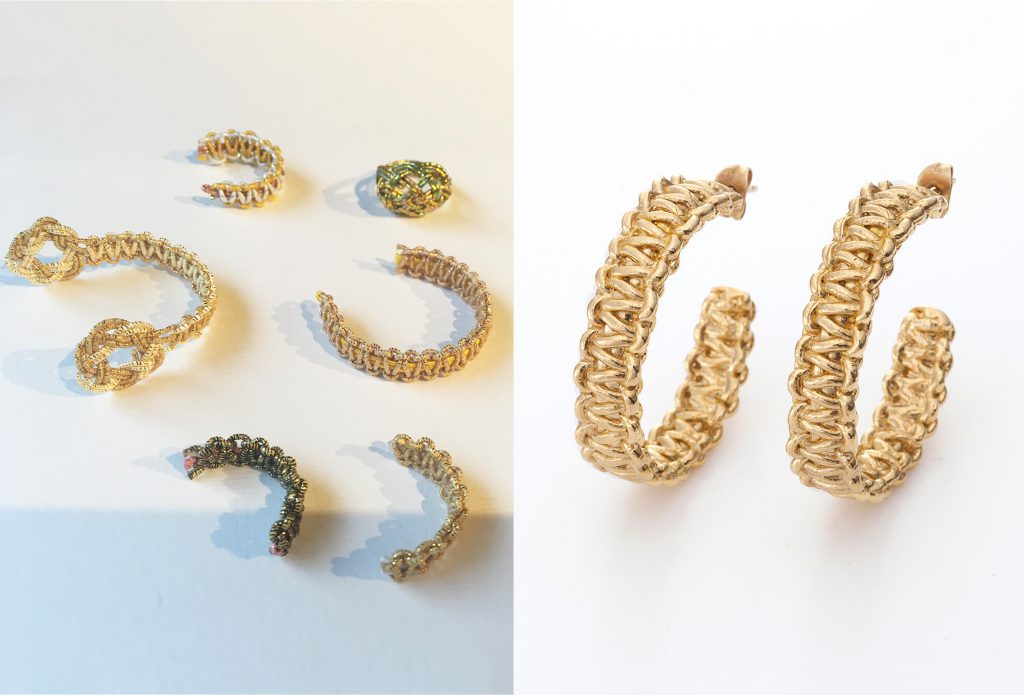 "My favorite collection is the "Folded Hearts" collection handcrafted originally from Japanese washi paper. I designed it following the practice of Washi in the years prior to my relocation to Japan. The folded hearts are inspired by origami and offer an original take on the classic heart shape."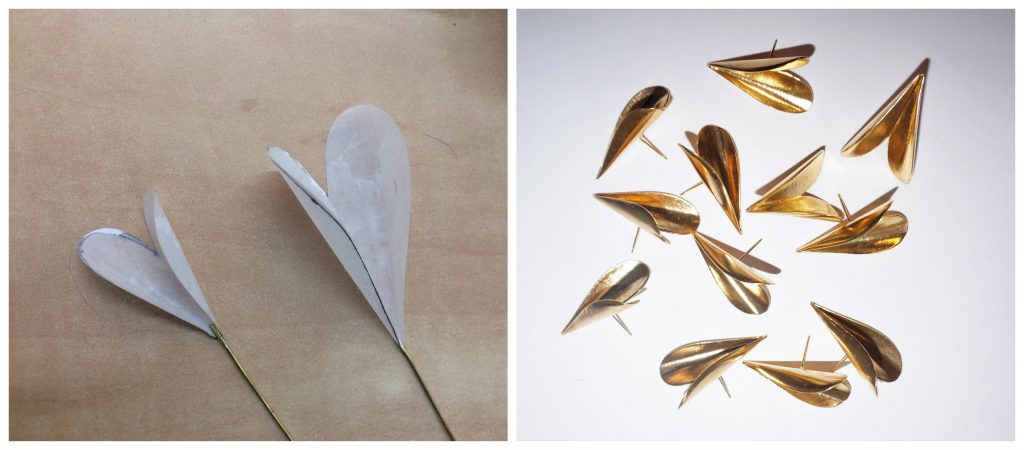 Lately, Mirit launched a new brand WA Boxes which expresses her love and passion for Japanese crafts and culture. Each box contains 5-7 Japanese original items which have a strong connection to the Japanese rich culture.
WA Boxes offer three types of boxes: a concept box in the theme of good fortune and harmony, a seasonal box based on the seasonal flavors and textures, and a kids box. The boxes are carefully curated by Mirit from local shops and studios, in which you would find the iconic daruma doll, origami booklet, salt baths, furoshiki guides, and kokeshi dolls among other traditional and modern items.
"I live in the heart of the Japanese tradition. I want to pass on the crazy passion I have for Japanese tradition and culture."
To see the complete collection, visit Mirit's website. Mirit's jewelry is handmade in Tel Aviv and shipped worldwide.
Official Website
WA Box