Exclusive interview | Anat Safran (Curator, artistic director, entrepreneur)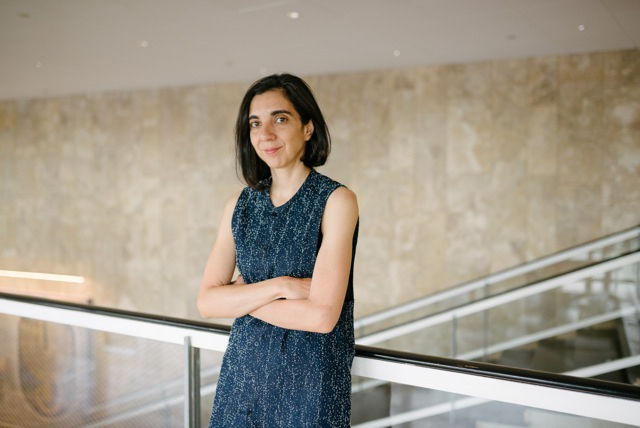 In Israel, Anat Safran is known as the woman who brought the Pecha Kucha mega-success from Tokyo to Tel Aviv. She is also an accomplished curator and the artistic director of the Jerusalem Design Weeks, connecting 30,000 people around the globe through design.
In this interview, Anat tells us about her first encounter with Pecha Kucha, and how just a few months in Tokyo changed her perspective on how we interact with art and design.
From Tel Aviv to Strasbourg to Tokyo
Anat studied in France for 5 years where she pursued a bachelor's and master's degree in art. "After the army service, I wanted to live somewhere else and study abroad. I learned French for many years and liked the language. It was a place I loved and the studies were subsidized so it was just nice to be there. These were 5 formative years in my life"
After graduating college, Anat returned to Israel where she worked in various art-related jobs in Tel Aviv. Although she was working in art, she still felt like she was not reaching her full potential. That was until 2005 when Anat came to Tokyo with her partner.
While her partner was at work, she would go out every morning with her backpack full of cameras, ready to capture the magic of the city.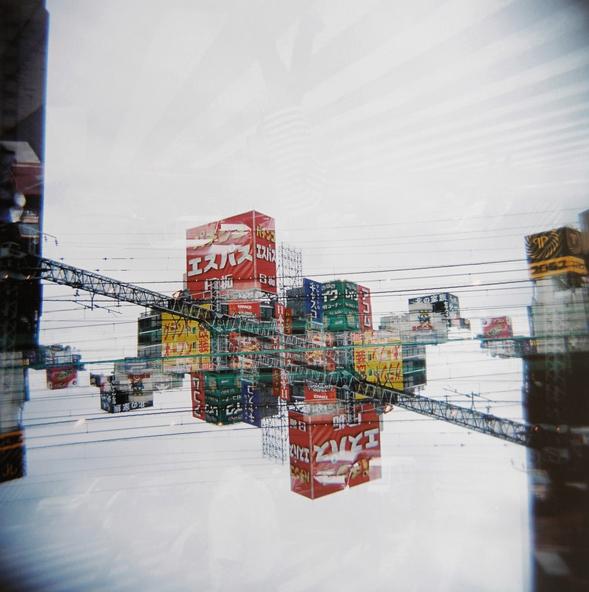 "I would just go out and explore the city, I remember that on the first day I was in Shinjuku, I walked around all day and felt like I had walked for miles but I went back to where I lived and checked the map only to realize it was a very small area."
Pecha Kucha talks around the world
In the 5 months, Anat stayed in Japan, she signed up for Japanese classes and continued to explore the city, from touristy places to small residential neighborhoods – including a life-changing visit to a small bar run by two architects.
The occasion, so to speak, was a social event at the bar which the architects had named "Pecha Kucha" (=Japanese: Chit chat). In an effort to bring customers, they had come up with a new format for talking about work. Each person was given 6 minutes and 40 seconds to present what they do through 20 images, with only 20 seconds of talk time for each image.
Anat was immediately infatuated with the concept. "My friend told me about this event and I went that evening to the club where it took place. I was sitting there and there were such cool energies, that at that moment I decided I wanted to bring this to Israel. "
In 2007, Anat initiated the first evening of "Pecha Kucha" in Tel Aviv. "I realized through this event that I like to be entrepreneurial, curatorial, managerial, and that I like working with people. By then I was creating with myself in the studio and suddenly I discovered a different kind of creation. Through Pecha Kucha and the people I met along the way, I began to come up with more and more projects".
"Pecha Kucha" was supposed to be a one-time event but ended up going viral. Today, it is held in more than 1200 cities around the world. The "Pecha Kucha" in Tel Aviv is the biggest in the world.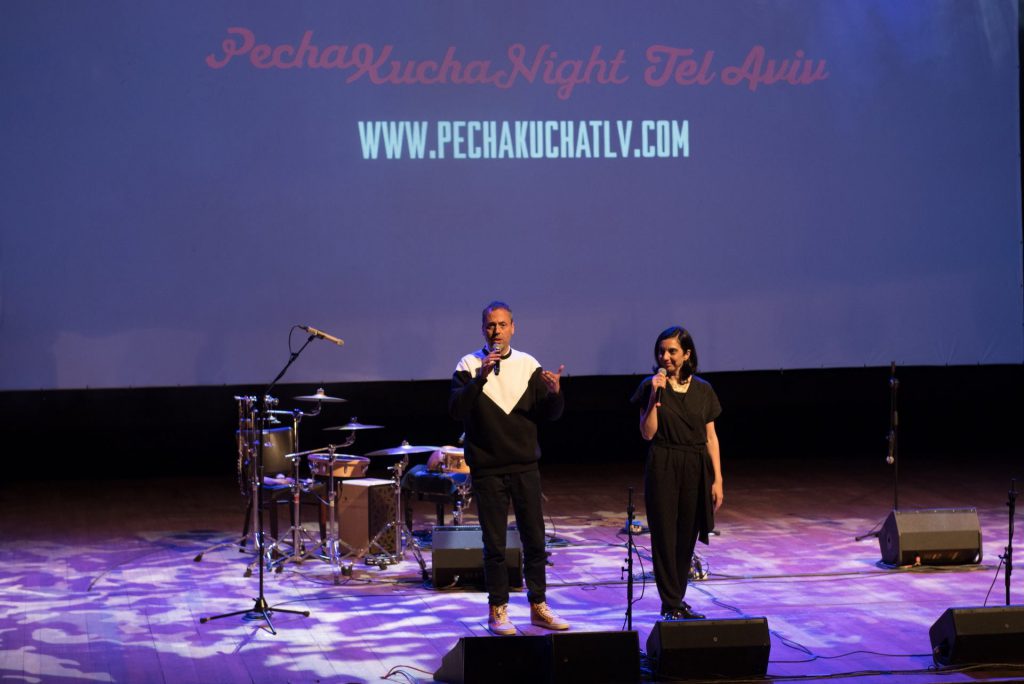 "In Tel Aviv, we do 4 rounds because there is so much demand. There are 10,000 people for each event. It's a big success story in Israel. It's a very suitable format for Israelis."
Connecting Japan and Israel through Tokyo Design Week
Since 2016, Anat has acted as a curator and art director for countless projects, most significantly the "Jerusalem Design Week" – a curated one-week event that explores an annual theme through various exhibitions and events.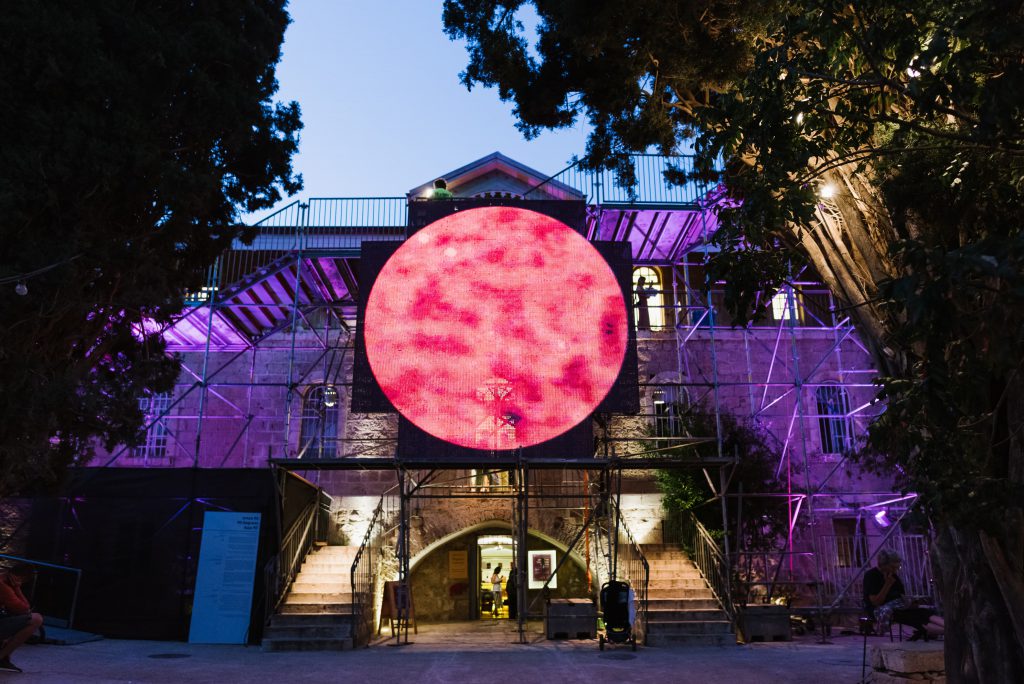 Over 200 designers from Israel and abroad participated in last year's Design Weeks. With over 30,000 visitors, the event brings together many thought-provoking exhibitions, artworks, and installations, creating new intersections between design, food, art, and science.
"This is one of the biggest adventures in my professional life, it is very intense. We always try to make it bigger and cooperate abroad. Two years ago we collaborated with the Design Forum in Paris, and last year we participated at the Design art Tokyo. "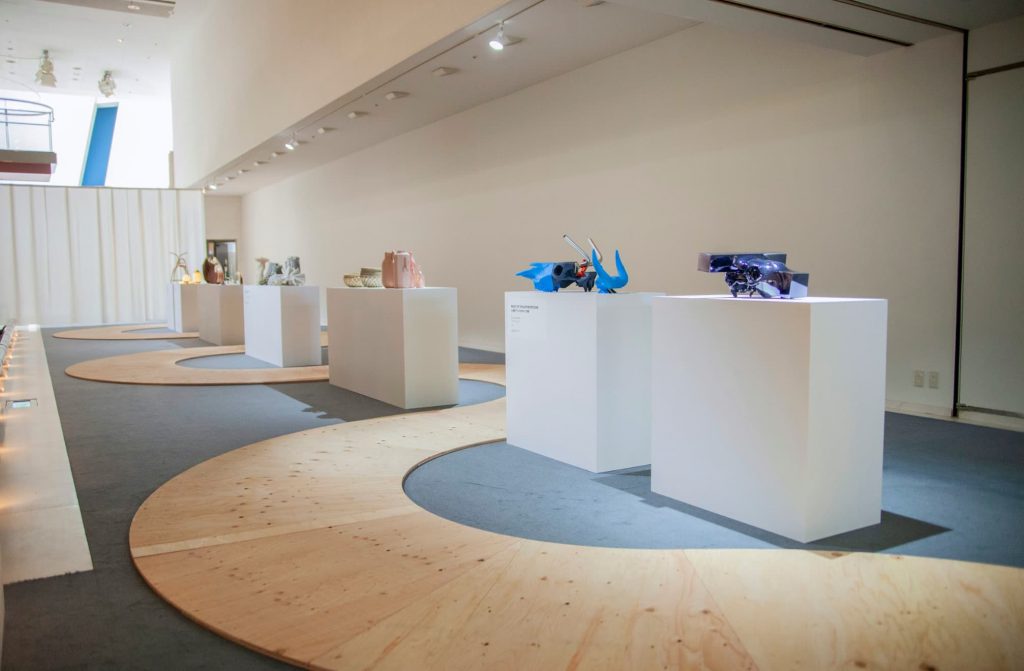 ״Design art Tokyo, in particular, closed a circle for me because Spiral – the place where it was held was a place where for years I wanted to do something. On the board of Design art Tokyo, sat the two architects who invented the Pecha Kucha, so everything connected. We created an exhibition around the theme of nature, technology, and culture with the participation of 15 Israeli designers. For the central site-specific installation at the main hall of spiral the ground was covered with salt and salt blocks, a magnificent chandelier made of wheat was suspended in the air above it and we invited the visitors to peep into an architectural garden hidden in wooden boxes. It was stunning and I was very moved to see the reaction of the Japanese visitors to the exhibition. At the end of the week, we won the first prize of the DAT which was an incredible moment for all of us."
Culture & artistic expression
Having worked at the intersection of Israeli and Japanese art, Anat is well aware of their differences. "Israeli culture and Japanese culture are opposite of each other and of course it is expressed in art."
According to Anat, one of the most striking differences is that in Israel often the text and the concept of an artwork has greater importance than the object itself and its materiality.
In Japan, on the other hand, weight is placed on the quest for sublime beauty by the use of the material and the artists skills and only later comes the story or message it represents, therefore many times texts are very basic or even not needed at all.
"While living in Japan I was very excited to go to museums and see Japanese art. At first, I was terribly disappointed because the exhibitions were strangely curated and the curatorial texts were very flat in English. Then I went out on the streets of Omotesando, I saw the Prada building and I was excited by the architecture, the fashion, the people, it was so strong and so much more significant than what was inside the museum. I realized that in Japan art is everywhere and it is constantly combined with the daily life. Slowly I began to look at art through other perspectives and not from the perspective of the Western education I grew up on."
Cultural consumption in the age of COVID-19
Anat dreams of visiting Japan again as soon as possible. However, because of the pandemic, many plans have become unsure.
"COVID-19 has exaggerated pre-existing problems and questions in our lives. Questions of what the role of museums is in a new era have been debated for a long time, but the pandemic has made it much more critical.
Also in the world of culture, it has created a new situation and the cultural closure forced on us is both critical and dangerous. We started to ask all sorts of interesting questions so a lot has changed. We are currently in a period of transition about how culture consumption should be. For me, it emphasized how important and vital art is to us and how much I miss it now."