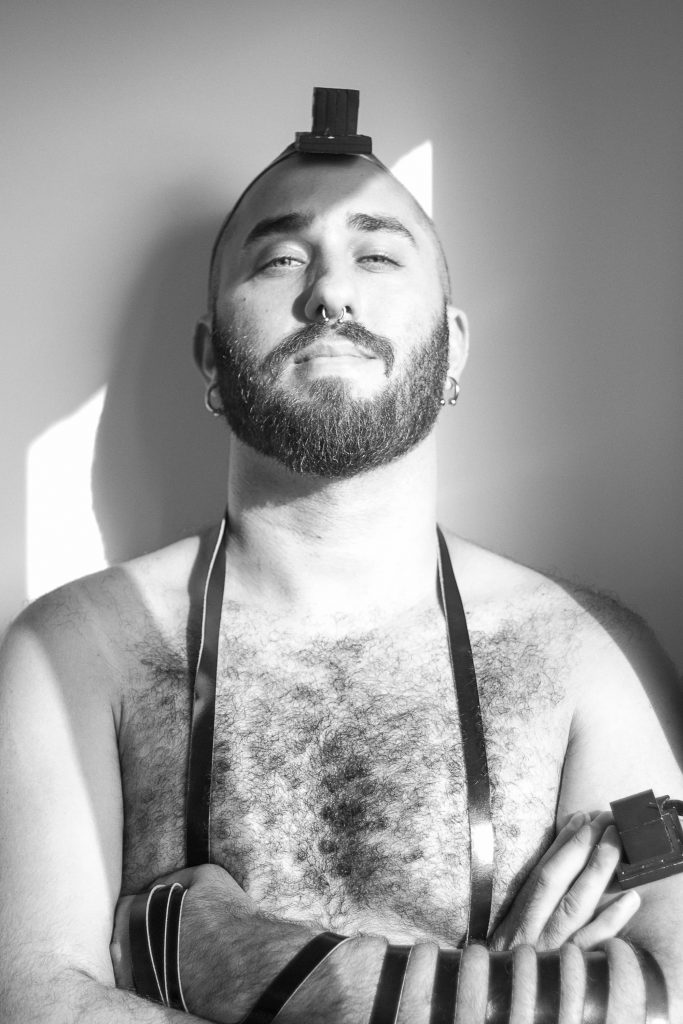 NARGASSI is an Israeli fashion brand offering minimal and timeless looks for men. Eliran Nargassi, designer of the brand, says the inspiration comes from his identity, roots, and religion. Today, he reveals in an interview how the brand was born, stories behind the brand and his vision for the future.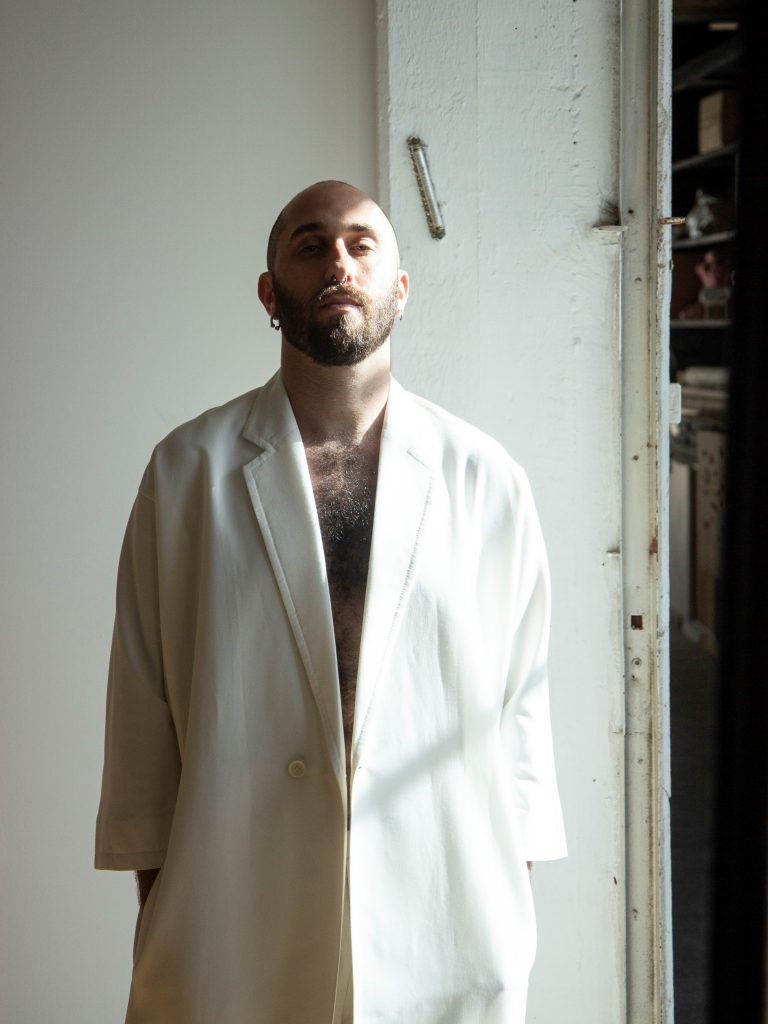 ―――Can you tell us about your brand's history, concept and philosophy?
Eliran : I established the brand in summer of 2013 without any planning, the main purpose was to check if there is an interest in the local market for a new menswear brand. However, I recognized the power of online stores and set up one as quick as possible, indeed it was a smart move that helped me to set foot in the industry.
Over the years, I have participated in many exhibitions and showrooms in Paris, Milan, and Florence. I exhibited my works in museums, won some competitions and was selected as the best menswear designer of Israel for 2 years in a row. Among other things, I did runway shoes in Tel Aviv Fashion Week and Harbin Fashion Week in northern China.
Usually, my design doesn't follow the current trends, well, because there are new trends everyday. I try to design a timeless garment that will serve the person for a long time. I'm very much connected to the idea of ​​slow fashion. I think that fashion brands need to slow down and produce smaller quantities, they need to do so in order to consider the well being of the environment and not to take advantage of cheap labor, and violate human and animal rights.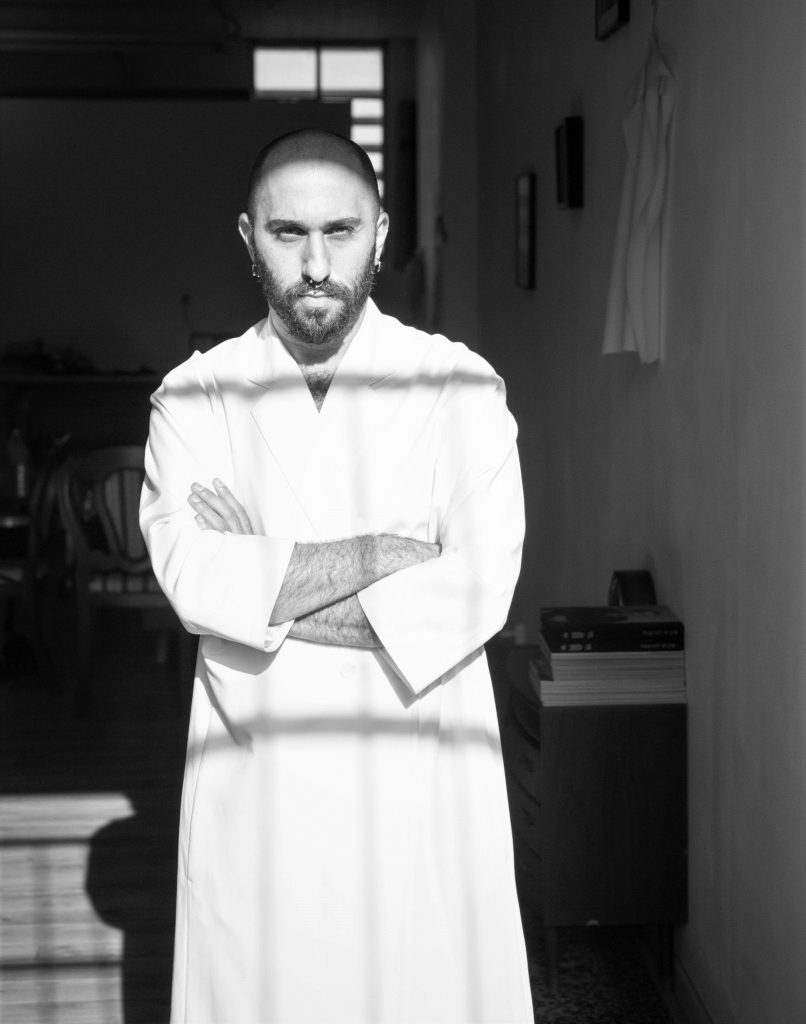 My design is very personal and inspired by my roots. I am an oriental gay man who grew up in a Jewish religious family. Over the years, I have adapted a secular lifestyle. The Jewish religion, tradition and my Moroccan – Kurdish family roots play a major role in my designs. I translate the past and present, old and new, tradition versus innovation into one homogenic garment. I usually illustrate the inspiration through contrasts that are reflected in the material, color and shape, keeping in mind that the garment needs to be comfortable and wearable.
―――Why did you decide to start your own brand? What's your signature piece?
Eliran : To be honest, it was completely random. I graduated from fashion school and started working at a local commercial fashion house. One day I was approached by an artist who tried to set up an exhibition and wanted me to take part in it. I agreed and started working on some pieces. Eventually the exhibition was cancelled, but I was so blown away by the ideas I had and I couldn't stop developing them into garments and prints. I decided to quit the job at the commercial company and developed the collection. Once the first collection was out, I received a lot of positive feedback both locally and internationally.
My signature piece would definitely be a Kimono robe / coat that I repeat for several collections now with small changes. I feel personally connected to this garment, its silhouette is pretty simple but I make it each time by a different element. One time it may look like a piece made for a monk, another time it will look like a piece that was made with a Jewish inspiration and so on. When a client tries this coat, there's a feeling of holiness, it gives a religious and messianic look.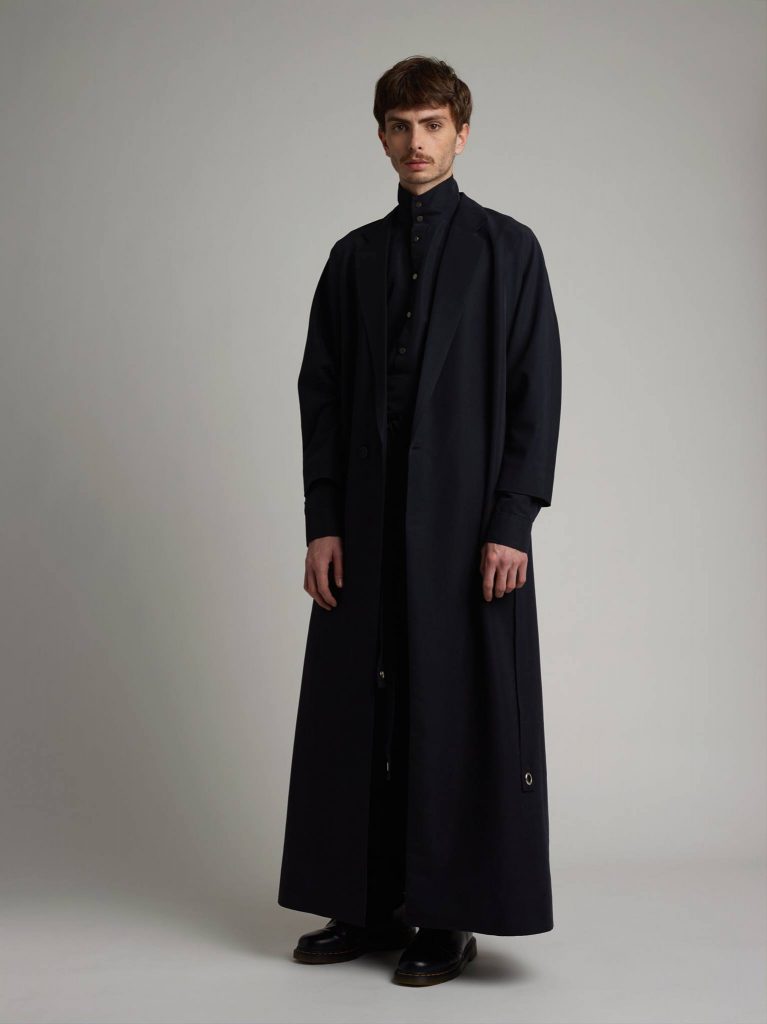 ―――Your fashion is minimal and delicate at the same time. What gives you inspiration when you design your clothes? Can you tell us your motto as a designer?
Eliran : When I design, I first think about what I want to transmit in the garment, I think about who will wear it and what the wearer will feel like. I design pieces that I would be happy to wear myself and I try to refine them in a minimalist way. Usually my inspirations come from my identity and roots: being more spiritual in terms of Judaism, religion versus secularism, issues like gender and sexual identity. I always try to connect all the contrasts that characterize me as a person and produce something harmonious and complete.
My motto as a designer is to design by using emotion and love.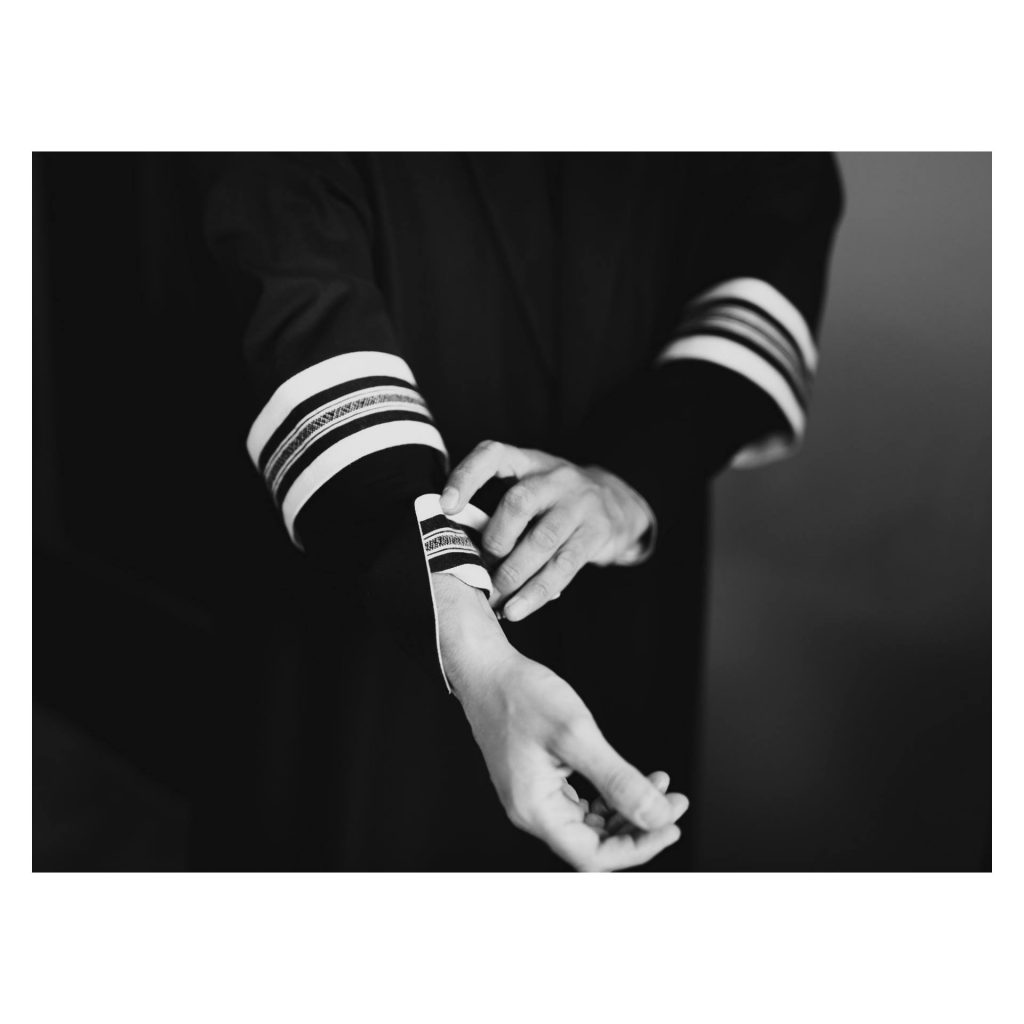 ―――What kind of people does the brand attract?
I find that most of my clients are people who are exposed or engaged in aesthetics in some direct or indirect ways. Usually between the ages of 20 and 50+ from all over the world, people who are involved in the fields of design, philosophy, people who are connected to spirituality and love.
A client is ready to invest in a unique garment that will be used for more than one season – for life!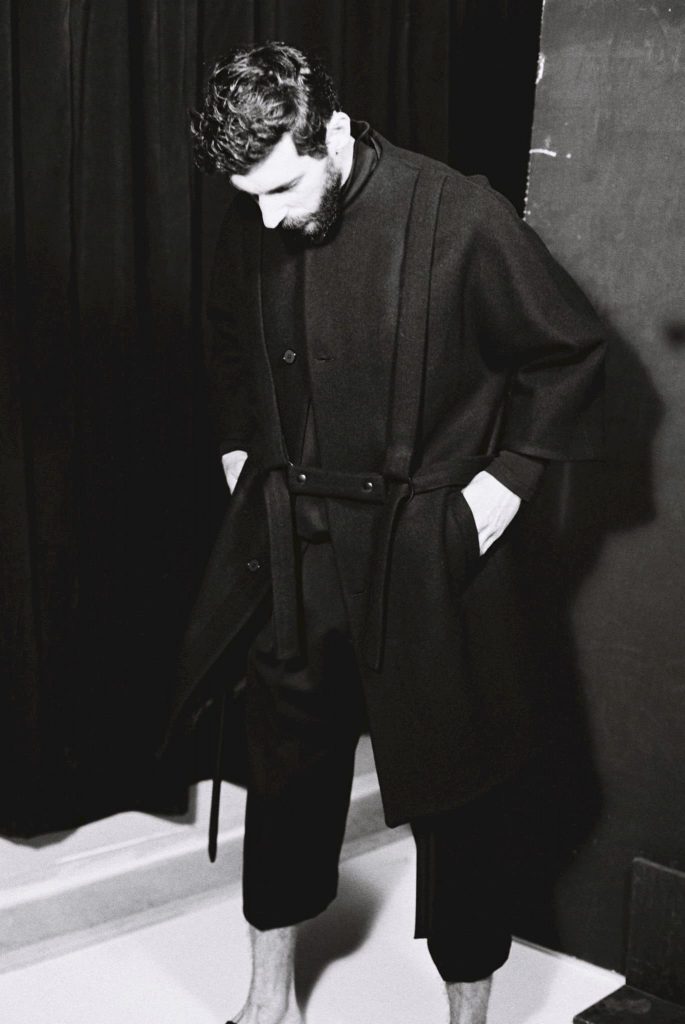 ―――Your clothes are purchasable from abroad, including Japan. How would you recommend your brand's style to Japanese audience?
My style does attract Japanese, mostly because they are minimalist with graphic elements and softness, a monochrome color palette that varies between black, white, and grey. I believe all these tend to attract the Japanese crowd.
My advice would be – Get one size larger!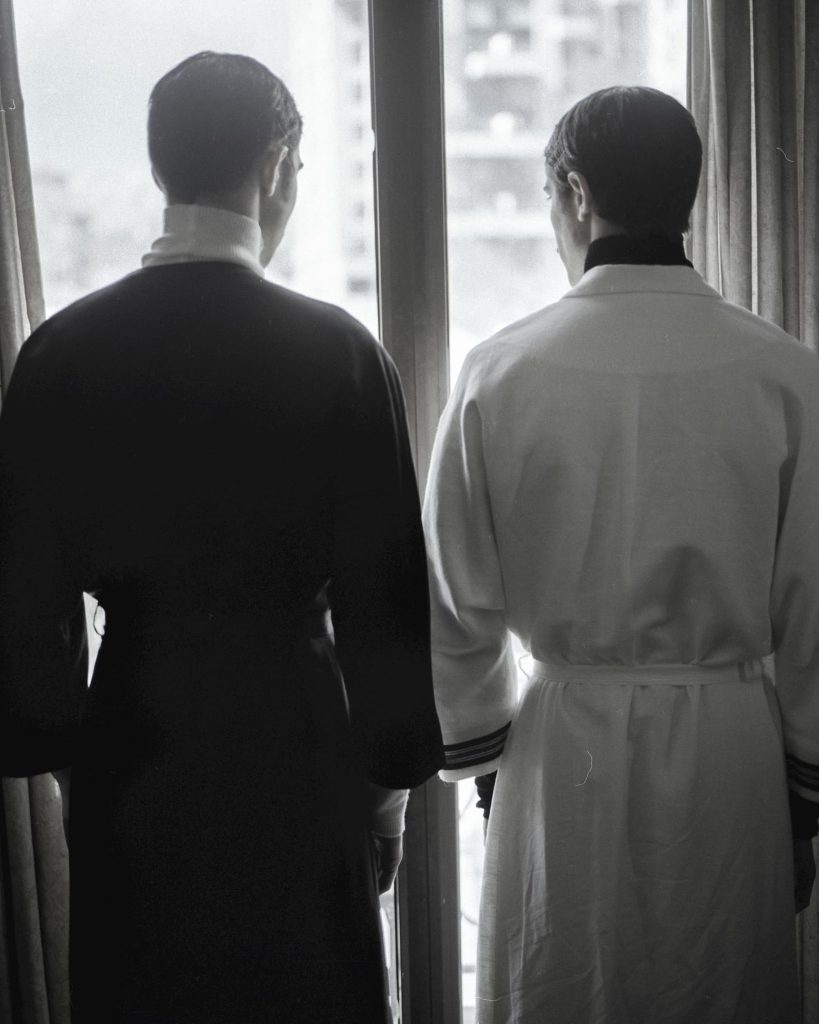 ―――It's a challenging year for everyone around the world. What's your next goal/what would you like to achieve?
This is indeed a very challenging year all over the world.
I will be very pleased to continue to do what I do today, to finish working on my new capsule collection that approaches the grooms market in Israel.
In addition, I am planning to design and produce a small collection of swimwear for men for next summer.
―――Thank you very much, Eliran! We cannot wait to see your new collection.
Website
https://www.elirannargassi.com/
Instagram