Exclusive interview | Nitay Zelniker (Founder of "Taiko Life")
In Japan, taiko drumming is a cultural heirloom with a 2000 year history. Methods of playing have been inherited throughout generations and remain prevalent in Japan today.
Israel-born Nitay Zelniker is a taiko expert who studied the ancient art form in Taiwan and Japan. Together with his team "Taiko Life", he travels around Israel to teach and perform his style of taiko, which combines traditional and modern taiko drumming.
We interviewed Nitay about how he first took an interest in taiko and his passion to connect people across cultures through his craft.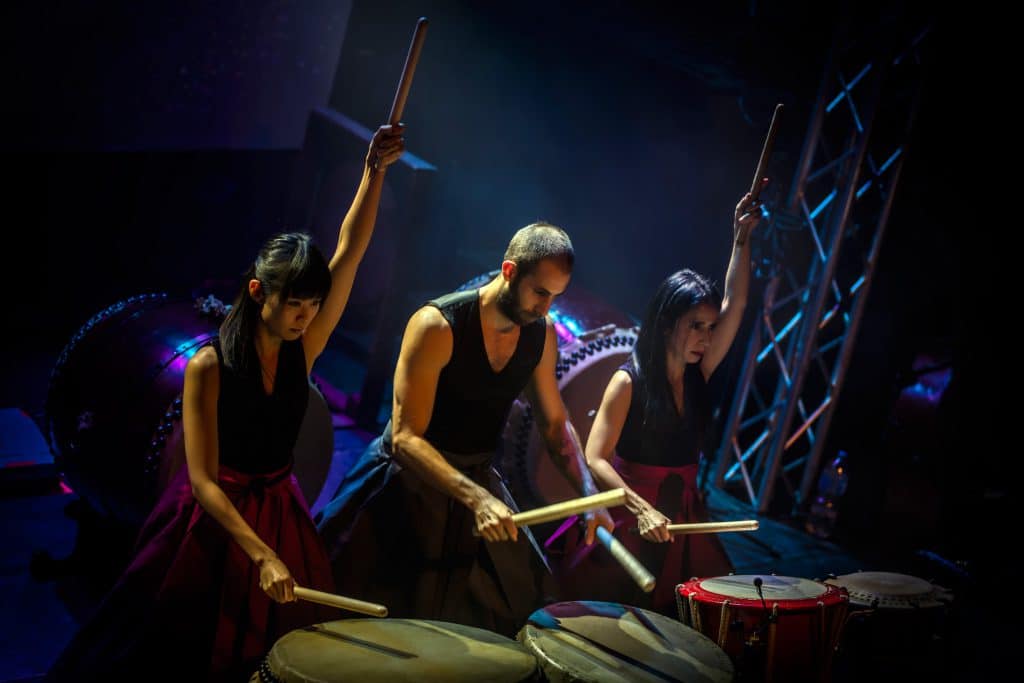 Nitay discovers his true passion
Nitay took an interest in music from an early age. The cue came from his mother, a musician who plays the double bass in for professional orchestras. After military service, Nitay took up amateur drumming and continued to play during university.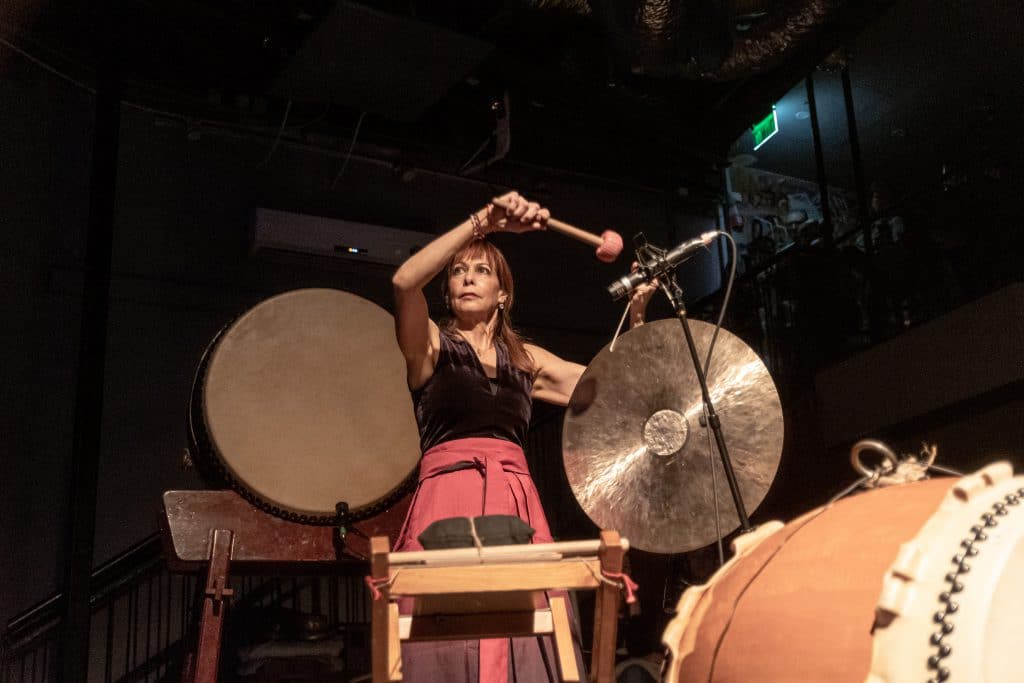 One night, while studying for an important exam, Nitay found himself randomly recalling a movie he once saw called "The Drummer". The film follows a young man who runs away from home to join a group of Zen drummers and discovers himself through music. Nitay couldn't abandon the thought of the movie and started looking for more information the very same night.
"I found that the group of drummers in the movie were real. It was a crazy night, I had an exam the next day and all I could think about was this movie. I called my sister, who also plays music, and she encouraged me to follow my passion for music."
Nitay learned that the drummers were Taiwanese. He decided to contact his friend from Taiwan, whom he had met when he was traveling in India, and ask her about the group. She helped him find their email and Nitay got in touch with the group.
Learning taiko the traditional way
Nitay traveled to Taiwan to learn how to play taiko from the group. While he was there, he also attended a Chinese language school where he met Maho, a Japanese artist who would later become his wife.
Maho took interest in Nitay's story. She persuaded him to travel to taiko's place of origin, her home country Japan. So, after two and a half years in Taiwan Nitay went to Japan.
He joined an old group of drummers leading a communal life in Saitama prefecture, north of Tokyo. It was his first time in Japan and he found himself fascinated by the people, who were dressed in suits and would keep a polite distance – then remove it all, all physical restrictions and mental inhibitions, and play Taiko with all their might.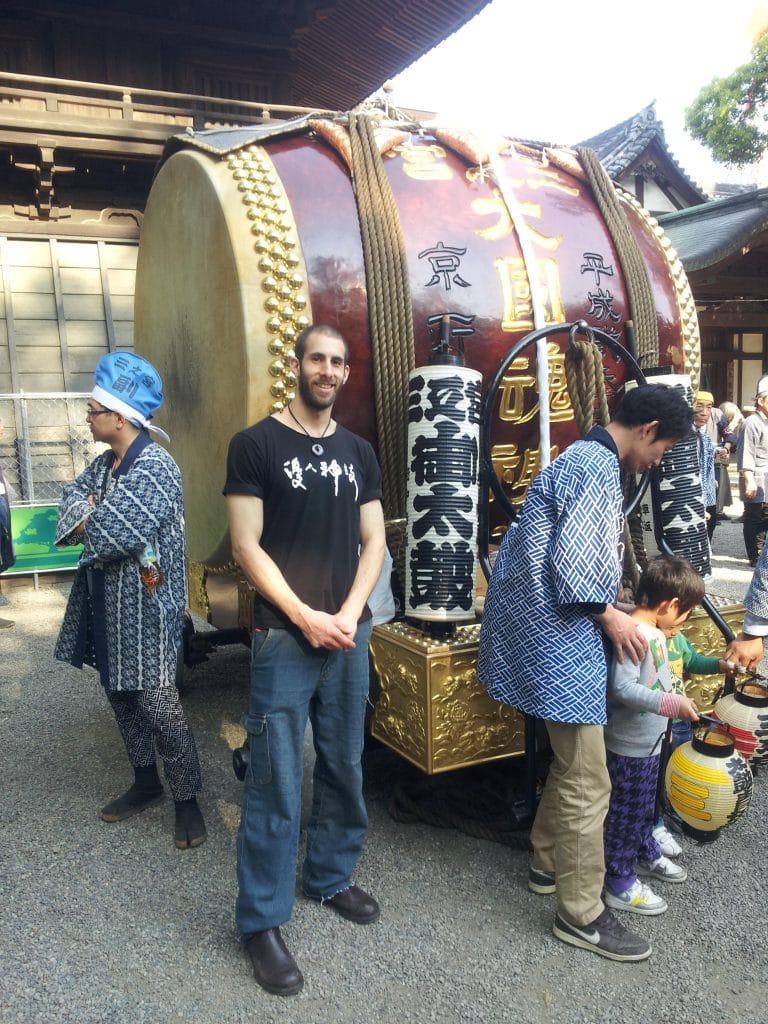 Life with the taiko drummers was challenging but also very satisfying.
״When I entered the building for the first time, I had to take off my shoes. It was different. I realized they have a lifestyle that is very, very precise. Everything we had to do, had to be done quickly. If someone said we have to bring the drums, we'd run to get it. I learned you can't just say 'oops, I was wrong', you have to succeed and meet the expectations."
"I had a hard time because I didn't understand the difference between what they said and what was meant between the lines. If someone complimented me about continuing practice, they would be implying that now we no longer play. I did not understand many things and no one would explain anything directly.״
״On the other hand I entered a completely different world, with a neat schedule and it made me practice harder. Something in the way they delve into things was significant. Later I met more groups and I was exposed to the social aspect of taiko and saw how taiko connects people."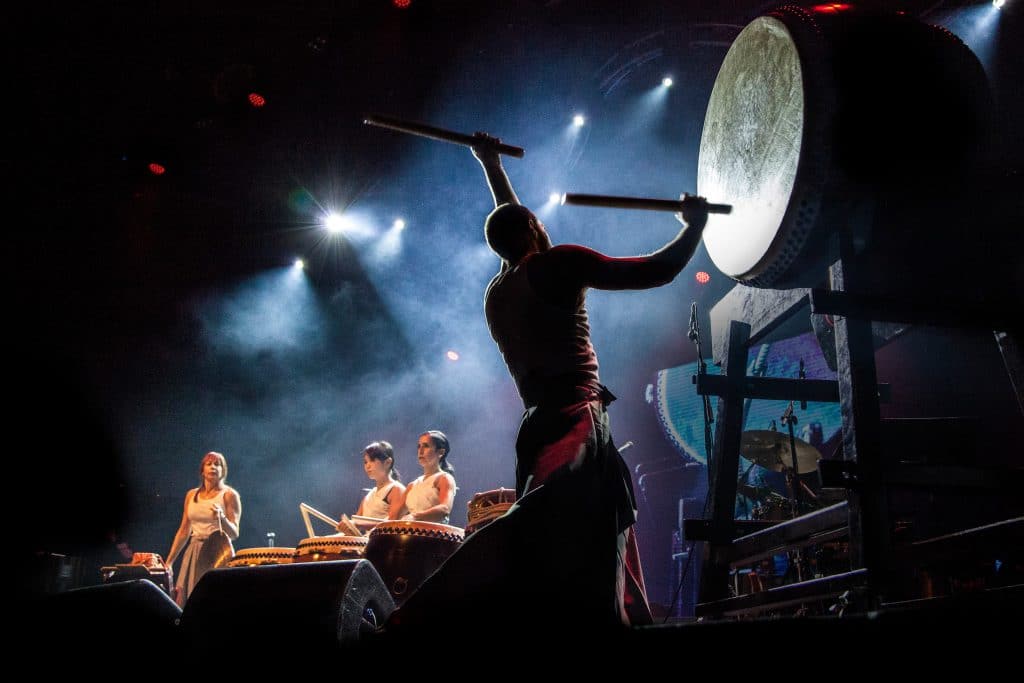 Taiko life in Israel
After 5 years of intense training, Nitay returned to Israel with Maho. Determined to convey the beauty of taiko, they founded Taiko Life Israel. They started out teaching whoever showed interest, even children in kindergarten, where they managed to also capture the hearts of the parents.
Today, Nitay and Maho make a living of taiko. They offer courses in which they teach how to play taiko to students of all ages. They also perform professionally with Taiko Life, which today includes Einat Chitayat – a Japan-born Israeli with 19 years of taiko drum playing, and Orit Zelniker – a seasoned contrabass player with over 30 years of experience.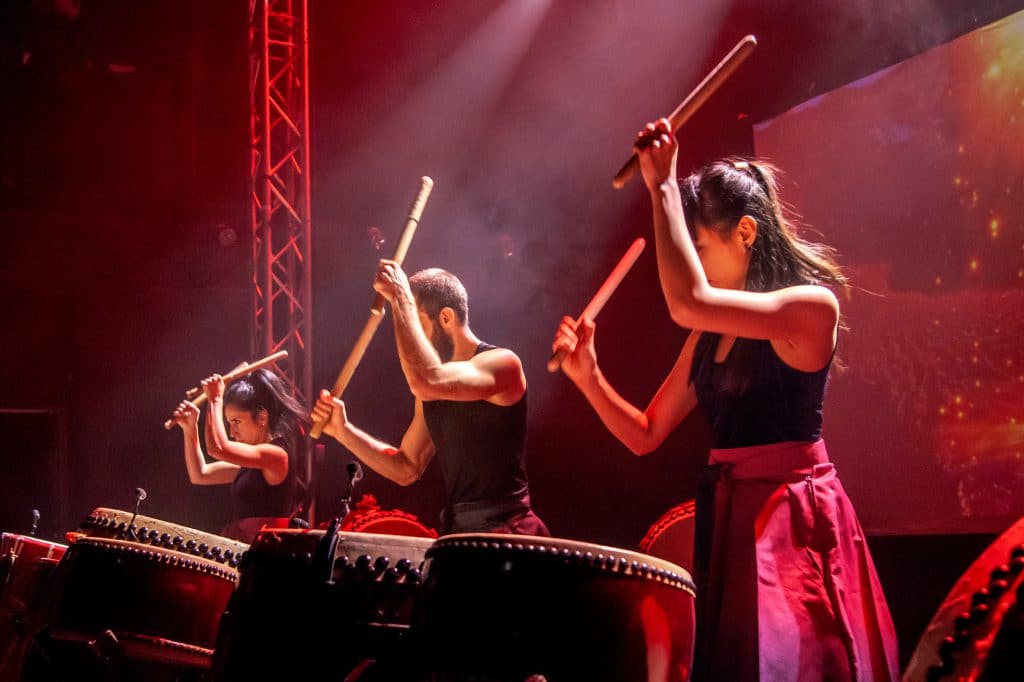 "It took a while until we had a level that is good enough to perform. I connect people to the music by telling my story in between performances. It gives a personal and cultural background."
"Taiko Life" is home to both Israeli and Japanese artists, including Nitay's wife Maho. To Nitay drumming is more than just music but also a way to connect the two cultures.
"We have two Japanese musicians, which adds to our authenticity. Our drumming is something cross-cultural. We do it with real intention and that is why our Israeli audience connects with us. It's the precision, uniformity, and energy we brought from Japan, it attracts people."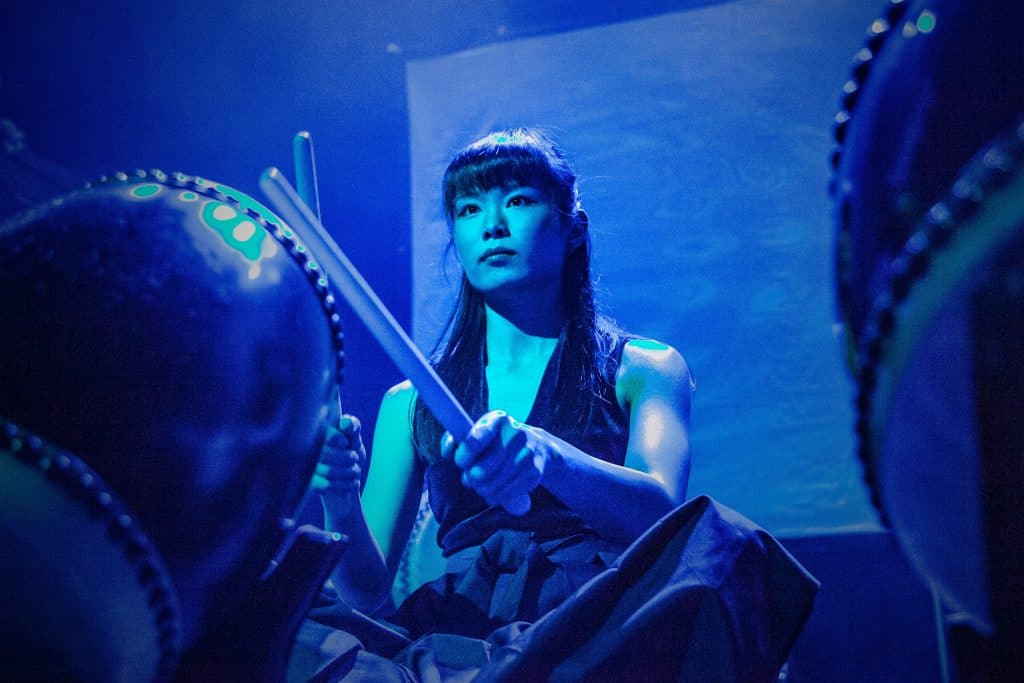 Nitay sees Taiko as an opportunity to bring people and cultures together.
"Our style embraces the eastern way of drumming – being present and attentive in every hit, sharing all your energy with deep intention. These universal qualities allow taiko music to reach any heart across cultures. "
Official Website